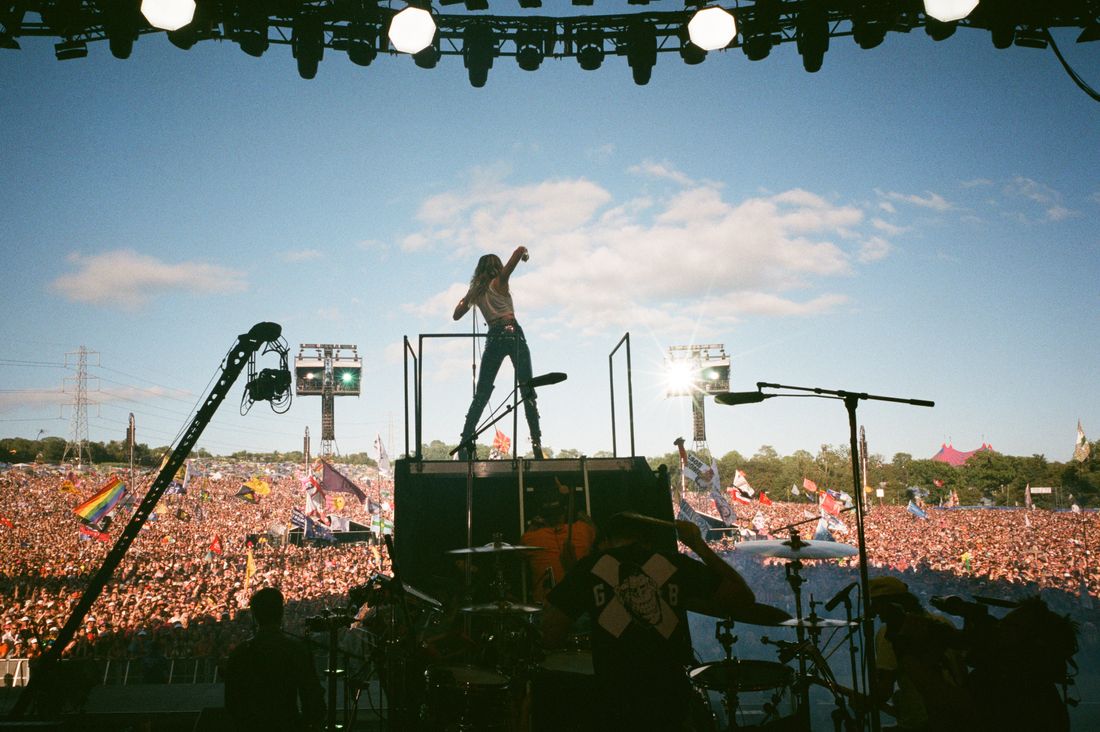 Miley Cyrus.
Photo: Mark Ronson
When I first saw Mark Ronson's photographs on his Instagram two months ago, I did a double take. His photos are warm and colorful, capturing behind-the-scenes moments of friends like Dua Lipa, Tame Impala, and King Princess — all on 35-mm film. As the Cut's photography editor, I hadn't seen many performers who took images quite like his.
Mark's perspective reminded me of the gritty, intimate rock-and-roll images by '70s photo legend Bruno Stettler. I wanted to see more, so I asked if he would shoot a music festival for the Cut. His reply: "I'm super flattered and am kind of in shock (in a nice way). I've never harbored any delusions of being a photographer; I just enjoy all things analogue, so I've been taking some snaps with a Ricoh GR-1 lately. I'd love to." A plan was hatched for him to document Glastonbury, the nearly 50-year-old outdoor music festival in Pilton, England, as his first published photography essay. As the days neared, he became more and more impassioned about the project, texting me images from black-and-white rolls taken in London during a press week.
The first Glastonbury Festival was held in June of 1970, the day after Jimi Hendrix died. Over 135,000 people attend the three-day event, with most festivalgoers camping in tents on the performance grounds. Last weekend, exactly a week after his new record, Late Night Feelings, was released, Mark headed to the festival with two cameras and a bag full of film. There, he would perform with King Princess and Yebba, DJ two late-night hip-hop sets, and team up with his good friend and collaborator Miley Cyrus at the festival's final night of performances.
"Taking photos is very similar to producing music because you are constantly trying to make people feel at ease and comfortable and relaxed within themselves," says Ronson. "It's another way to channel that thing I guess I have been doing for 20 years. I love film because I love analogue recordings. I love these slightly bygone art forms where the proof is in the pudding." 
Scroll down to see his photos of the festival.