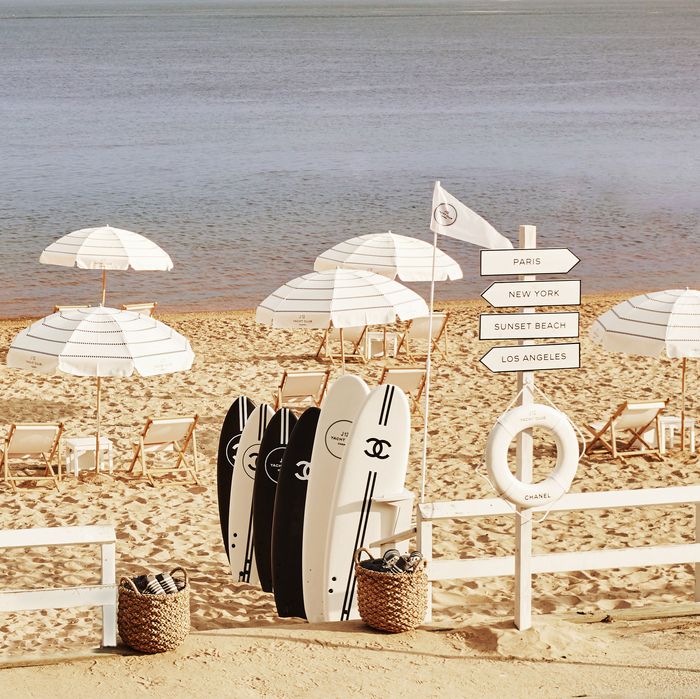 When you think of luxurious things, what comes to mind? Yachts? Definitely. Chanel? But of course! So imagine how posh it must feel to hang out at a Chanel-branded yacht club — or just go to Shelter Island, where you can hang out at one yourself.
This year marks the 20th anniversary of Chanel's J12 watch, which was inspired by J-Class racing yachts. To celebrate, the brand has opened a yacht club at André Balaz's Sunset Beach on Shelter Island. The brand's take on seaside living is so picturesque. You can unwind on the beach under Chanel umbrellas with customized chairs, coolers, floats, and surfboards, or play badminton if that's your thing. There's a wine garden, a game room where you can also send Chanel postcards (to brag about your fancy getaway, of course), and the Sunset Beach Boutique where you can discover the J12 collection.
Chanel is hosting a special dinner with a special live performance from a surprise guest this Saturday, July 20. But if you're in the area, the J12 Yacht Club at Sunset Beach is open to the public now through Monday, July 22.