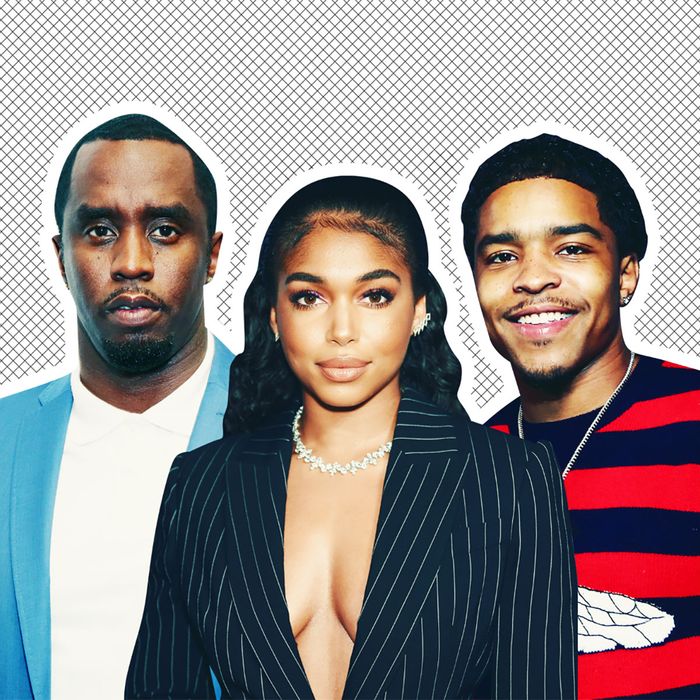 Ideally, after a split, your exes would disappear into the wilderness, where they would spend the rest of their lives committed to celibacy and reflecting on how wonderful you are and how no one else could ever measure up to you.
Sadly, this rarely happens, and more often than not our exes end up buzzing around our lives and souls like emotional gnats — but at least we can be heartened by the fact that they're not, like, dating our parents or whatever, ha ha. Oh. Well. Unless you're Justin Combs, 25, whose dad, rapper and entrepreneur Sean "Diddy" Combs, 49, is reportedly dating Justin's ex-girlfriend Lori Harvey, 22, stepdaughter of television host Steve Harvey.
The evidence? Diddy and Harvey "were spotted taking a midnight stroll in New York's Soho neighborhood Wednesday wearing matching outfits," according to "Page Six." Also, according to Us Weekly, Harvey "spent time with the entrepreneur on multiple occasions over the past several months."
Diddy has been single since he split from Cassie, his girlfriend of 11 years, back in October. It's unclear how long Harvey has been single, but it is clear that she's 27 years younger than Diddy.
Rumors about the two have been "swirling since March," "Page Six" says. In June, Harvey denied on Instagram that she and Diddy were engaged, after one of the mogul's ex-girlfriends — who also did not retire to the wildnerness — told MTO News that she saw the two being intimate at a Super Bowl party.
As awkward as this situation may be, dating her ex's dad still seems like a safer bet than smiling at Beyoncé's man.