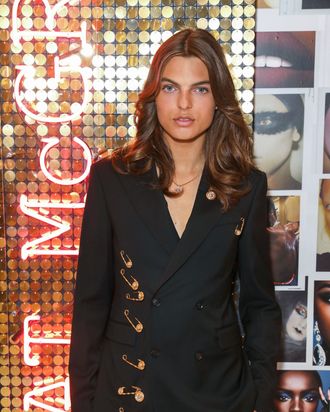 Damian Hurley
Photo: Darren Gerrish/Getty Images
Of all the tiresome tabloid tropes — Why Nobody Casts Charlie Sheen Anymore! 10 Ways to Lose 10 Pounds in 10 Days! — one of the worst has got to be "Celebrity Child Looks Like Celebrity Parent!" But one pairing I will make an exception for is Elizabeth Hurley and her son Damian.
At a party for Pat McGrath Labs, Damian wore a suit jacket reminiscent of his mother's famous Versace safety-pin dress. Damian, a 17-year-old model, looks both very good and very much like his mother.
But Damian outshines his mother in one way: with his hair. The kind of hair that makes you want to buy stock in Olaplex and purchase hair gummies in bulk. Damian and his hair star in Pat McGrath's latest ad campaign. Good genes really do run in the family, don't they?