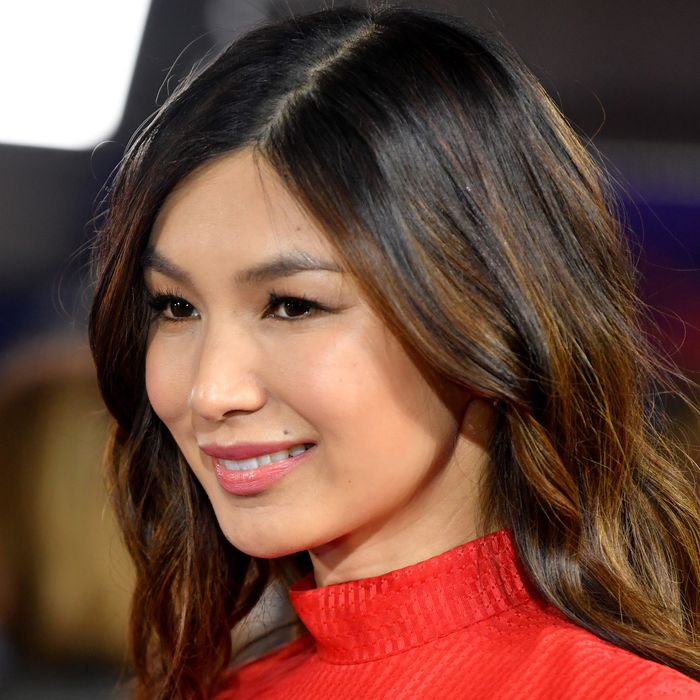 Photo: Gareth Cattermole/Gareth Cattermole/Getty Images f
Just when you thought Céline Dion couldn't get more magnificent, she goes on and throws Gemma Chan and a party-bus stripper pole into the mix.
In an interview with The Guardian, Chan talks about going to this year's Met Gala, where her eyes were met with a surreal scene. "You're in line, and literally every person around you, it's like being in Madame Tussauds," she said. "I had Joan Collins on one side, Kim Kardashian and Kanye in front of me. Gwyneth just there. They're all talking to each other, because they know each other, and you're just standing there going, this is mental."
It got even weirder when Chan went back to her hotel for a wardrobe change. On her way to the afterparty, she found herself on a bus with none other than style arbiter and "My Heart Will Go On" icon, Céline Dion. They proceeded to dance together on a stripper pole, as one does on a party bus. "She was an absolute fucking legend," Chan said. "It was me and her and her dancers, just dancing on this bus. It was the best half an hour of my life." Chan added, "I can't believe it happened. Nothing will top that. I pole-danced on a bus with Céline Dion." Oh, to be a fly on that party-bus wall.
Sadly, Chan says the world will be denied any kind of video proof of the magical moment. Rude! At least let us know what song they danced to. It would be even better if we found out they were getting down to Lizzo.