For those of us who didn't book up every single summer weekend back in January with travel plans grand and small (seems nice!), around now is when the reality of summer's fleeting lifespan starts to set in. Cue panicked attempts to throw together a long-weekend trip, quickly followed by the realization that most decent rental properties have long been booked, and clashing calendars make getting a group together almost impossible. But not all hope is lost! Really, all you need is one partner in crime, a can-do attitude, and a destination that isn't too hard to get to.
For Babba Rivera, who runs a brand marketing agency in New York and Stockholm, the Hamptons are the perfect escape. Over a recent weekend, she was headed out east for an industry party, followed by one free day before flying to Tunisia for a wedding. So she texted Folasade Adeoso, a content creator, digital designer, and partner at Harlem's Teranga restaurant, to invite her out for the day. "Fola is the kind of person you can bring anywhere — there's never a dull moment with her," says Rivera. For her part, Adeoso says she "automatically knew it was going to be a great time." Below, see how the pair spent one "worth it" day (and night), and bonded in part by dressing up for each other — including styling summer's most essential accessory in the form of Tiffany & Co. eyewear.
Rivera: I love activities that include some sort of body movement and nature. Hiking is the best way to start the day — a walk in New York City just doesn't compare. The views at Shadmoor State Park in Montauk were breathtaking. The weather was amazing, and I loved that we ran into some deer! For this outdoors look, I matched my pink workout set with minimal gold jewelry and a great pair of brown-gradient sunnies.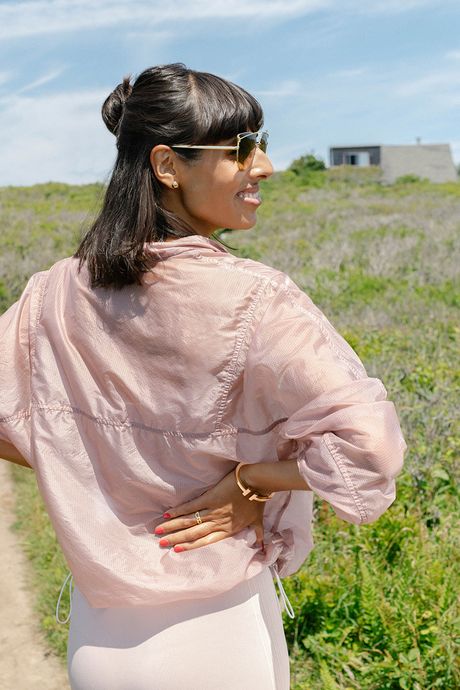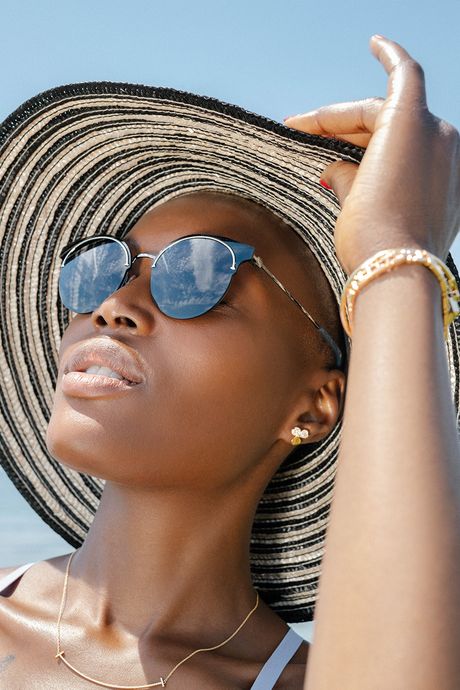 Adeoso: Reconnecting with nature is important to Babba and I because it gives us time to breathe, stretch, and appreciate the present. We're both adventurous and live an active lifestyle, so we dressed accordingly. This exercise dress is my fave because you can work out in it or wear it for a casual day out. Being sporty and stylish comes easy when you put practicality first — I always want to be comfortable while looking good. These round sunglasses protected my eyes from the sun, and I paired them with a simple but beautiful necklace and floral studs that were easy to wear while walking the trail.
Rivera: The Maidstone Hotel in East Hampton feels like home to me [having grown up in Sweden]. It was founded by a Swedish woman with an amazing sense for interior design, which is what I love so much about it. I love all the great prints on the walls and the Scandinavian furniture — not to mention the beautiful backyard and dining experience.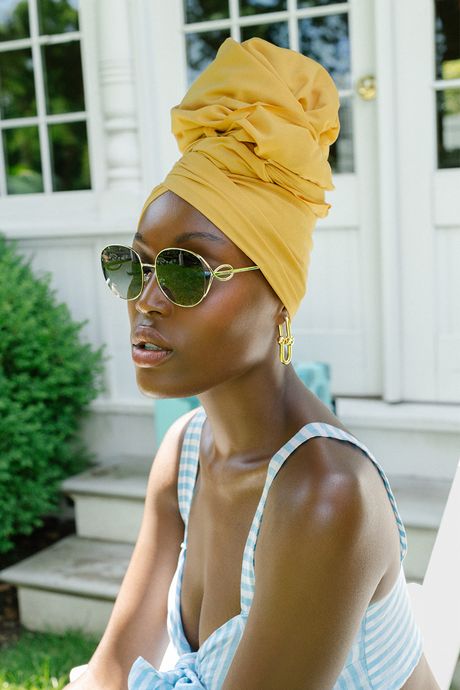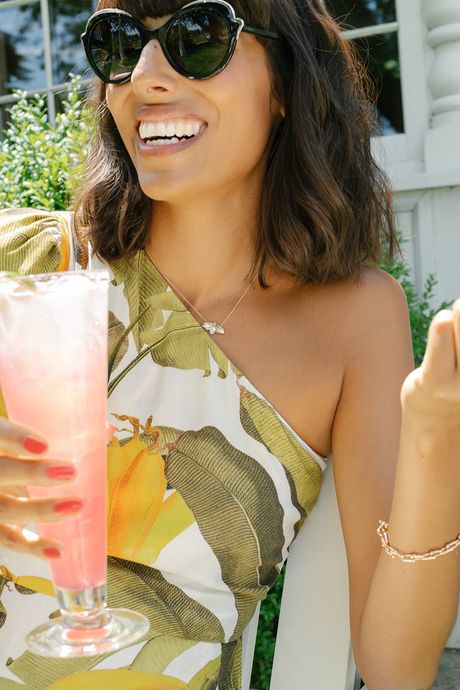 Adeoso: I loved the Maidstone's décor, and Babba was excited to share her knowledge of its Scandanavian design influence. Plus, the duck confit salad, gumbo, and fries were all delicious. I wore a linen two-piece set I designed that's perfect for summer lunch dates. I paired it with a few of my go-to accessories this season — the unique shape of these HardWear earrings are my fave. When I'm planning my day looks for vacation, I usually go for coordinates, one-pieces, or dresses. I hate having to think about assembling an outfit, so this is my way of being quick and efficient when getting dressed.
Rivera: Blue [my dog] is my true travel buddy — she comes on more or less all of my trips and brings a sense of calmness. Having her on my lap is the most soothing, and she also loves running around in the grass. My dress here is from a sustainable Brazilian brand and it truly sets my mind on vacation mode because it's so comfortable and summer-y. To give it more of a cool factor, I opted for a pair of bold black sunglasses to add some contrast. The jewelry pieces are my everyday staples in gold along with some small diamonds.
Rivera: The Surf Lodge has the best spot by the water — it almost feels like being on an island. I spent both evenings of the weekend there, enjoying sunsets, live music, and good food. I live for a glam boho moment, so I wore a maxi dress from an elevated Latina designer. I paired it with my favorite statement necklace and big tortoise sunglasses — I love mixing tortoise and mustard yellow. Fola lives for music and dance, which is so contagious and results in the best vibe. She's my number one person to bring to any party.
Adeoso: We had tons of fun dancing, meeting new people, and sipping refreshing cocktails, but the sunset might have been the best part of it all. When picking out a night look, I like to go for something more glamorous. This dress has a lovely bold print and the cut is sexy yet tasteful. I chose accessories to complement the dress well: Drop earrings added a sophisticated touch, and cat-eye shades for an edgy twist. All together, the look was classic and striking. The backdrop of the water definitely played a role in setting our moods — I think we both shared gratitude for taking time out for ourselves and for each other.
This is paid content produced for an advertiser by New York Stories. The editorial staff of The Cut did not play a role in its creation.