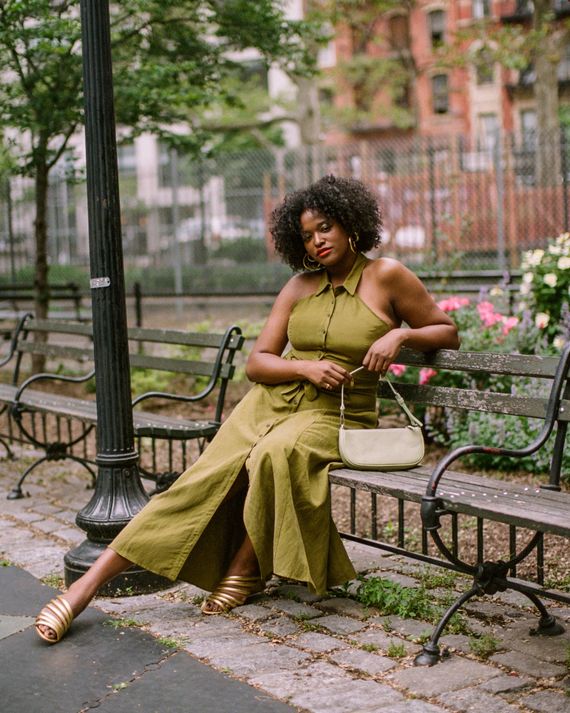 The year is 1998. Carrie, Charlotte, Miranda, and Samantha have just made their HBO debut, Britney is all over the airwaves with " … Baby One More Time," and every fashion girl in New York City has a Fendi Baguette bag under her arm.
With a short shoulder strap and an oblong shape, the Fendi Baguette was instantly recognizable. The trend eventually died, as all trends do, but 21 years later it's back and more accessible, since it no longer really matters if your bag is by Fendi or not (although the brand did revive the style.) The point is the nostalgia factor: By Far — one of the non-Fendi brands who've proliferated the style — even called theirs the Rachel, after Jennifer Aniston's Friends character. It's also just a good in-between size for people who have too much stuff to carry for a mini-bag, but don't want to haul around a tote.
Wear it with something that doesn't feel too obviously late '90s — an olive-green summer dress will do nicely. Add some gold, block-heeled sandals that bridge the gap between 1998 and 2019, and you'll avoid looking too much like Samantha Jones at the Playboy Mansion.
Available in sizes 00-18.
If you buy something through our links, New York may earn an affiliate commission.