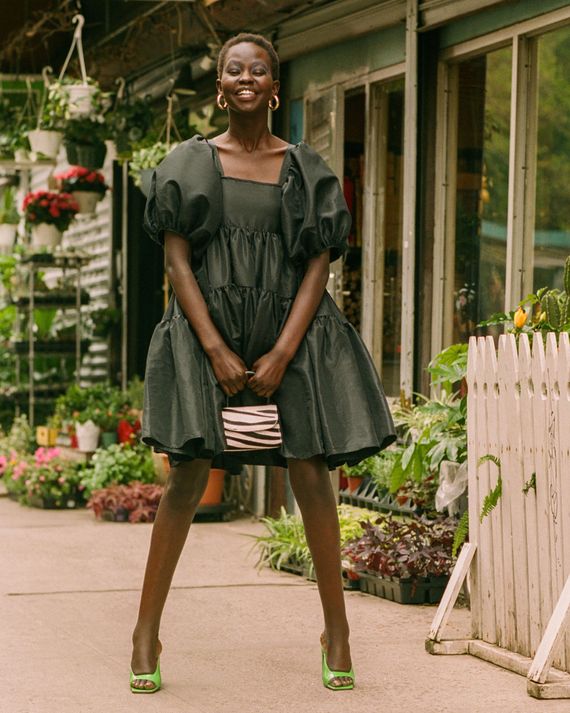 There are times in the summer when all you want to do is reach for your standard, no-fuss black dress. It may not be the outfit you get a billion compliments on, but it is something that gets the job done, when the job is helping you not be naked. But, thanks to a new crop of designers specializing in confectionery-inspired dresses, your easiest dress can also be your most fun. One of the vanguards of this style is Danish designer Cecilie Bahnsen. She's known for billowing dresses paired with shoes like Tevas. Since the dresses tend to be dramatic, they speak for themselves. And although they're voluminous, they're not filled with a thousand layers of tulle that will make you even sweatier than you may already be in mid-July.
So how to make a floofy dress appropriate for the daytime and not invite any questions like "hi, have you lost your sheep?" Well if it's black, you're halfway there. A dress in a sweet silhouette in black reads as cool summer goth. And it's good to keep your supporting players (accessories, shoes) unexpected. Try mules in a candy apple green, also known as slime. A zebra-print bag also adds some modern playfulness.
Shop the Story
Available in sizes UK 6–UK 12.
Available in sizes 12–26.
If you buy something through our links, New York may earn an affiliate commission.