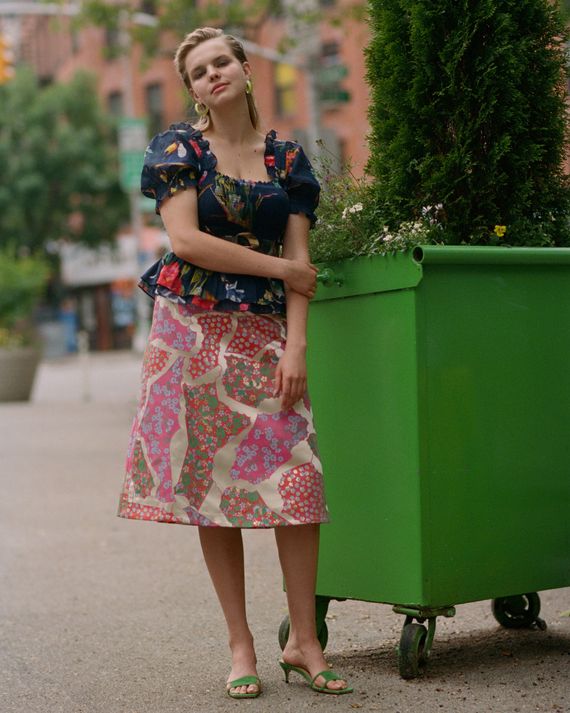 Spring has sprung and gone, but the time to dress like a bouquet of flowers has not yet passed. Floral prints might be undeniably girly, but wearing several of them at once adds a certain edge. You might wind up with more flowers per square inch than if you just threw on a prairie dress, but the look is more interesting and not quite as traditional.
The trick is to find two prints that complement each other. If you pick florals that are too visibly similar, they can clash or look weirdly disjointed, so you want them to feel notably different while still playing nicely together. Think of them as characters in a buddy comedy — one is Beanie Feldstein in Booksmart, one is Kaitlyn Devers. One is the attention-seeker, one is more quiet and steady (but still contains multitudes).
In this case, Beanie is the midi skirt, which is shiny, pink, and brocade — a true show-off. Kaitlyn is the navy top, which is less dramatic (though hardly boring) and acts as a foil to the sparkle of the skirt. The ruching of the top combined with the stiff A-line of the skirt also creates a nice mix of textures. Throw on summer sandals and hoops and voilà! An outfit.
Shop the Story
Available in sizes 1X-3X.
Available in sizes XS-4X.
If you buy something through our links, New York may earn an affiliate commission.