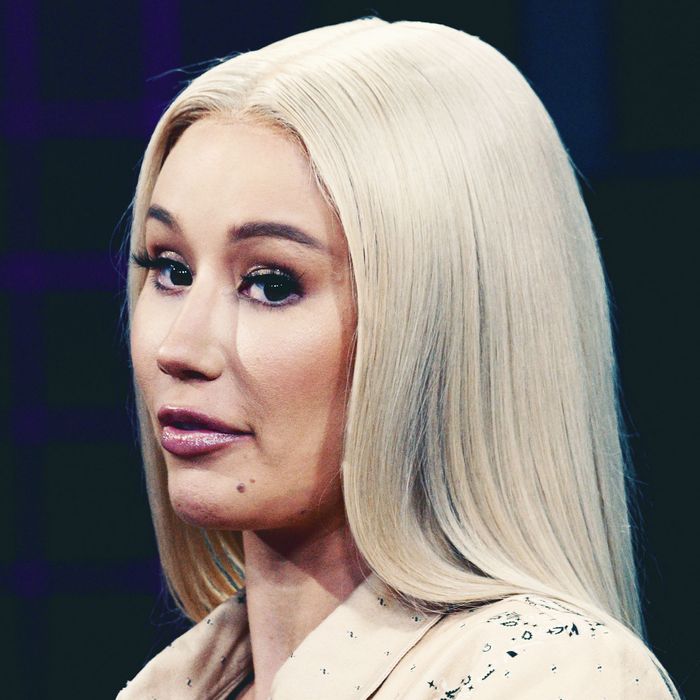 Photo: Gary Gershoff/Getty Images
Those who have had the luxury of ordering hotel room service know that the convenience often comes with a steep price tag. A simple cheeseburger can cost three times as much as one from Shake Shack, then add in the delivery fee, service charge, and additional gratuity, and you can easily find yourself paying steak and lobster prices for some meat and a couple slices of bread. Iggy Azalea recently discovered the horrors of overpriced room-service meals when she decided to order a grilled cheese during a stay in Las Vegas.
While a grilled cheese is known to many as a deliciously comforting, nostalgic food that's highly regarded for its simplicity and low cost, Azalea ended up paying $54 for the sandwich. Even more, the In My Defense rapper was charged an additional $10 for the silverware.
Azalea had been in Vegas to perform at the WNBA All-Star Game 2019 concert at the Mandalay Bay Resort and Casino, but didn't divulge where Grilled Cheesegate occurred.
To be fair, even with all the additional charges, $54 seems insanely steep for one room-service food item, despite how pricey the grilled cheese is. (As an example, the Cosmopolitan of Las Vegas charges $19 for its grilled cheese sandwich.) Plus the extra cost of silverware isn't something that normally happens. Was somebody bamboozling Ms. Iggy Azalea?
Azalea then tweeted a video of herself throwing the utensils in her suitcase and said that she would be selling the "complimentary ice bucket" the hotel had sent over. "I need to make back my money," she joked. Indeed she do!