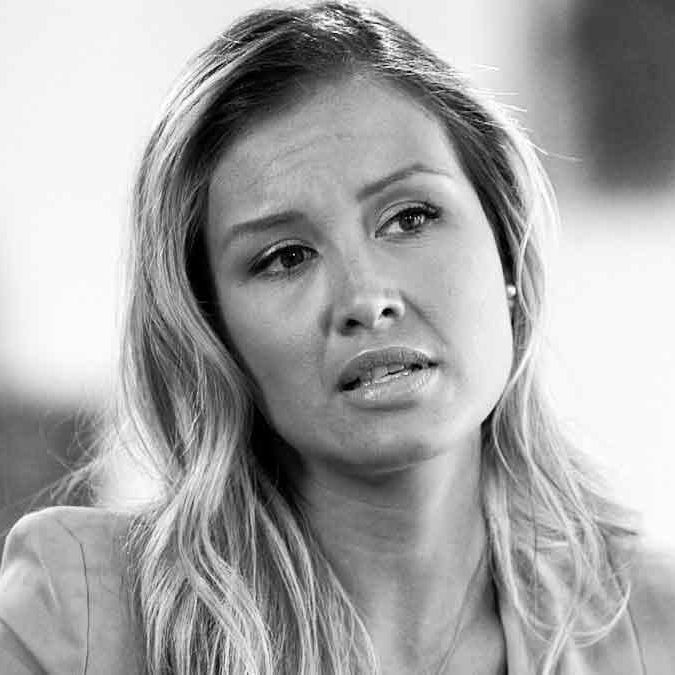 Jennifer Araoz.
Photo: NBC
Jeffrey Epstein, the billionaire financier who federal prosecutors say ran a sex-trafficking operation of dozens of underage girls in the early 2000s, has a new accuser: a woman who claims that he raped her when she was just 15.
On Wednesday morning, Jennifer Araoz, now 32, broke her silence to Savannah Guthrie in an exclusive interview on NBC News' Today, where she recalled the events leading up to meeting Epstein in the fall of 2001. When she was attending a school in Manhattan's Upper East Side, Araoz says a brunette woman in her 20s began approaching her outside the school and asking her to open up about her life. Because Araoz's family struggled with money, and her father had died years earlier, she says she appreciated the attention. "I was kind of a lost kid and she sensed it," Araoz says. Then, one day, Araoz says the woman convinced her to visit the Manhattan townhouse of someone who was "like a fatherly figure to her."
According to Araoz, the owner of that Upper East Side mansion was Epstein, who was indicted this past Monday on charges that he ran a sex-trafficking ring in Palm Beach and New York City between 2002 and 2005. On that first visit, Araoz recalls Epstein's townhouse looking like a "museum," with stuffed exotic animals and their skins as the décor, and says he suggested that "he could really help [her]" in the modeling industry. And, at the time, she says he aided her financially: After the first visit and each ensuing one with the unidentified woman, Araoz says that Epstein would give her $300 in cash. When Araoz started going alone, though, she says the nature of the visits changed, as Epstein allegedly started asking her to strip down to her underwear and massage him in a room with a Sistine Chapel-like mural.
"I didn't know if he would get angry or if I didn't listen what the repercussions would have been," Araoz said. "So I kind of just followed. I was so young, so I didn't know better."
Over the next year, during which Araoz says she visited Epstein once or twice a week to massage him, the accused pedophile allegedly got increasingly sexual, eventually asking her to "play with himself." Then, one day, Araoz says Epstein got violent: After she turned down his request to "do the massage on top of [him]," she says Epstein forcefully removed her underwear and put her on top of him.
"He took something from me that can never be repaired, never made whole," she said.
Lawyers for Epstein, who pleaded not guilty to the sex-trafficking charges against him on Monday, did not respond to multiple requests for comment from NBC. In 2007, though, when Epstein was facing similar charges related to the alleged sex ring in Florida, he struck a sweetheart deal with then-U.S. attorney in Miami and current Labor Secretary Alexander Acosta, and pleaded guilty to a lesser state felony prostitution charge.
After the alleged rape, Araoz says she feared coming forward because Epstein "knew a lot of powerful people and [she] didn't know what he could do to [her]." Instead, she tried to forget about it all, but her mental health deteriorated; she also says she dropped out of school, as she wanted to avoid being close to Epstein's townhouse. It wasn't until a few years had passed, she says, that she opened up to her mother, her boyfriend, and two friends, all of whom confirmed that she had done so to NBC.
"She was so anxious but I couldn't figure out why," Araoz's mother told NBC of her daughter's behavior in 2002. "The anxiety got so bad that she couldn't function, and I urged her to go to a doctor."
While Araoz has since found the strength to speak out about Epstein's alleged abuse, and her lawyers have lauded her as a "brave young woman," she says that she still wishes she had "come forward sooner [so] maybe he wouldn't have done it to other girls."
The U.S. Attorney's Office for the Southern District of New York, which is prosecuting Epstein, has asked for any of his other alleged victims to call the FBI.