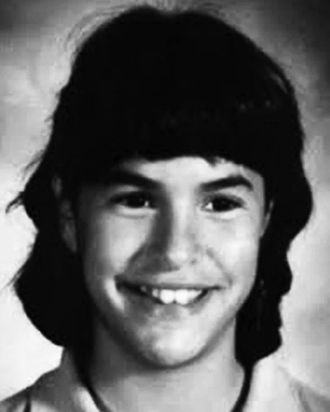 Jonelle Matthews.
Photo: Greeley Police Department
Nearly 35 years after a 12-year-old girl mysteriously vanished in a rural Colorado town, her body has finally been found.
To this day, little is know about the disappearance of Jonelle Matthews. On the night of December 20, 1984, she had performed at a holiday concert. Afterward, a friend's family drove her back to her house in Greeley, where no one was home. By the time her father arrived at the house around 8:30 p.m., CBS News reports, she was gone. For months, police had few answers, compelling then-president Ronald Reagan to make a personal plea for anyone to come forward with information. That request, however, was never ultimately fulfilled, and no one was ever arrested. (Matthews's stepfather, Jim Matthews was long considered a suspect.)
This past week, authorities finally had a major break in the case: Matthews's body was found, though not intentionally. While police announced last December that they would once attempt to solve the cold case using modern technology, according to the Greeley Tribune, workers discovered her bones while constructing a new pipeline. Though Greeley police have declined to make a statement regarding how the remains were identified as Matthews's, they did say that the Weld County Coroner's Office confirmed the match. Per CBS News, Matthews's death is being treated as a homicide.
Following the discovery of Matthews' remains, her sister, Jennifer Mogensen, told told AP News that her family is relieved to have some peace at last, though the news has caused them to relive some of the pain.
"I'm grateful for this closure after 34 years," Mogensen said. "It does bring up some old wounds and some more questions, maybe, of what happened. But we've received so much love and support already."