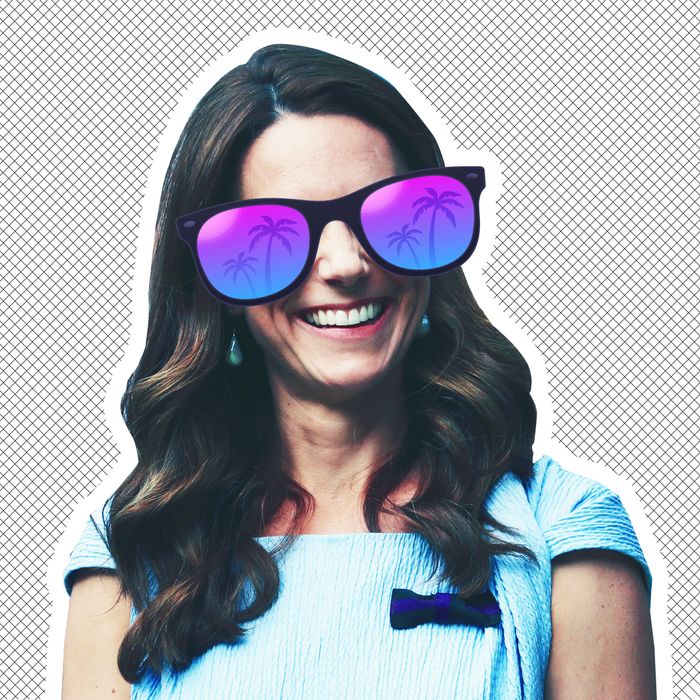 It is perhaps not always wise to believe what the U.K. tabloids tell us about the royal family. Their "sources" are often dubious; their "stories" are often fictional. But I think, since it is the very end of July, we should allow ourselves a brief reprieve from our skepticism — a "vacation," if you will. A vacation … much like Kate Middleton and Prince William's alleged two-week vacation in a £27,000-a-week villa (around $33,000) on the private Caribbean island Mustique!!!
According to U.K. tabloid the Sun, Kate and William took the whole family to Mustique ("a favoured Middleton family holiday destination") in part to celebrate Prince George's 6th birthday. And, indeed, a brief scan of the Cut's Prince George coverage shows that the family reportedly celebrated his 5th birthday on Mustique as well. ("Kate hasn't had a proper holiday for a long time, she was saying only recently she is desperate to go back to Mustique. It's very likely they have gone with Kate's family for a nice long break," a source said at the time.) Celebrating a child's birthday on a private island is a nice tradition that I can only admit I'd love to share.
The Sun reports the family's villa came with ocean views, luxury décor, and an infinity pool, which sounds great. "But despite the infinity pool, private staff, and luxury decor, it was the budget bunk beds at stunning Villa Antilles that George loved," the Sun writes. How do they know what George's favorite part of the house was? It is not revealed.
While it's sad that we could not take this luxury vacation, which reportedly cost £56,000 altogether ($68,398), with Kate, William, George, Louis, and Charlotte, we can at least read about it in a tabloid while we sit at our computers, sweating.
And isn't that also something?