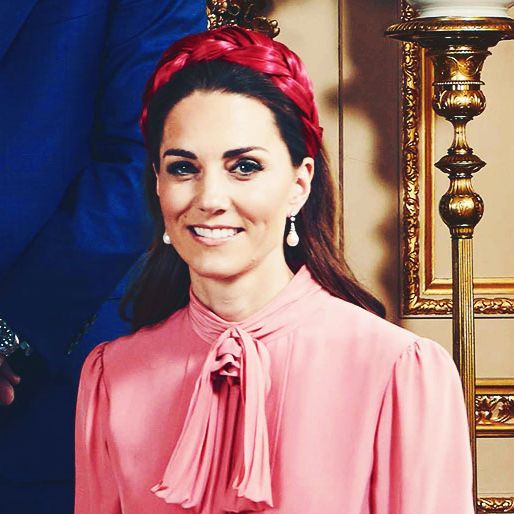 Photo: Chris Allerton/AFP/Getty Images
Did you wake up uneasy this morning? Like the air felt a bit wrong, like you were grinding your teeth an unusual amount during the night? Do you feel a bit off — ambiently angry, generally upset? Do you sense something amiss? Well, I can tell you why.
Kate Middleton wore earrings …
… IN A PHOTOGRAPH!
Allow me to explain, with information gleaned from a Cosmopolitan post titled "Kate Middleton's Earrings Are Causing So Much Insane Royal 'Feud' Drama," why this — the wearing of the earrings — is so upsetting to you.
Little royal baby Archie was christened over the weekend, and the royal family released a photograph to celebrate the occasion:
As you can maybe see, Kate Middleton is wearing earrings. The earrings are the Collingwood Pearl earrings that Princess Diana wore to Prince Harry's christening in 1984. Heinous! The nerve! The unrelenting heinous nerve!
Of course, this upsets you because you believe Kate Middleton should have given the earrings to Meghan Markle to wear, rather than wear them herself. You believe that by wearing the earrings, Middleton was attempting to upstage Meghan Markle in the christening photograph, making the photograph all about Kate Middleton and her ears, rather than all about how baby Archie was freed from original sin and how Meghan Markle and her family seem nice.
Yes, you are mad. The only remaining question is — how mad are you? Please rate your anger on a scale of one to ten and scream your answer into the doors of the nearest church.