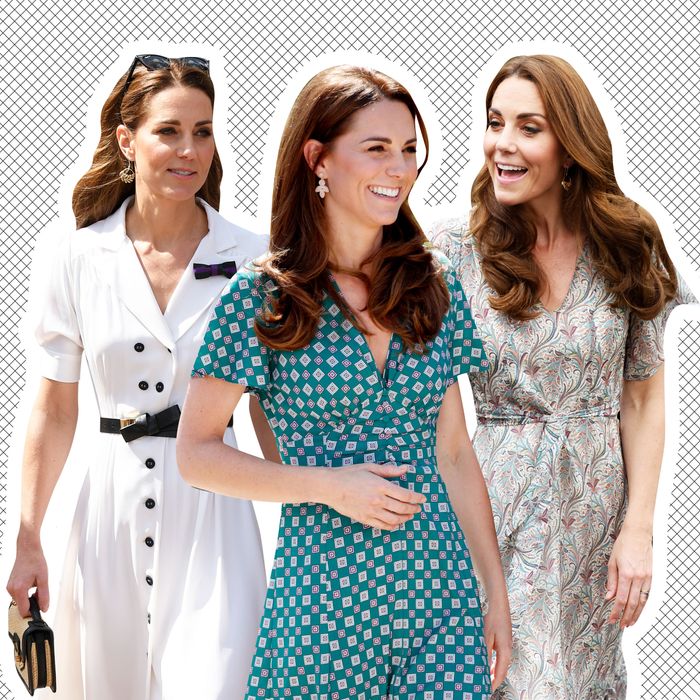 It's the first week of July, which means Americans are celebrating a short work week and hot dogs, and Brits are watching tennis. Today, the Duchess of Cambridge attended Wimbledon, taking in two matches and even sitting in the commoner area for one of them.
For her sporty day, Kate Middleton wore a white, midi-length dress with a menswear-inspired neckline and black buttons down the front. The dress is by Suzannah, per the style blog What Kate Wore, and she accessorized with two Alexander McQueen pieces: a black bow belt and teeny tiny wicker purse that is likely useless for anything other than a cell phone but is otherwise delightfully summery.
The style is literally named the "Flippy Wiggle Dress" and is a re-interpretation of a 1940s piece from the designer's own archives.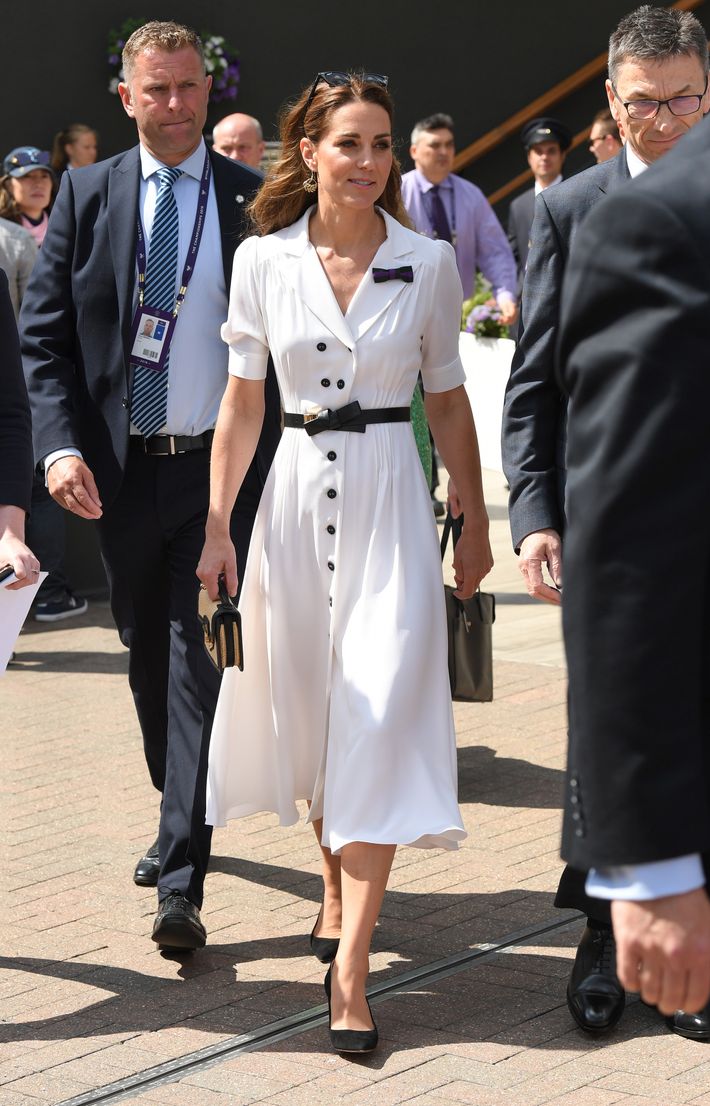 The Wimbledon hang was Kate's third solo event in a week, and her third time wearing what we can all hope is her summer uniform: a flowy little dress with a nipped waist, short sleeves, and a midi length (or tea length, if you're a designer or perhaps a British person). The last detail may be her own nod to the skirt of summer, the leopard-print midi. As seeing the duchess donning animal print is unlikely, this is a welcome interpretation.
Just yesterday, she made an appearance at the RHS Hampton Court Palace Garden Festival in a very similar shape. The green, printed dress by Sandro was on sale yesterday for under $250 but as such is already sold out. This version of the look had ruching around the waist and a deeper V-neck. Last week, to a Royal Photographic Society event, she wore a swirly seafoam print by Ridley London, with a delicate tie around the waist and a prairie-style hem.
The nipped waist and loose sleeve are flattering, but the breezy skirt won't stick to sweaty legs. Also, it eases the ability to twirl.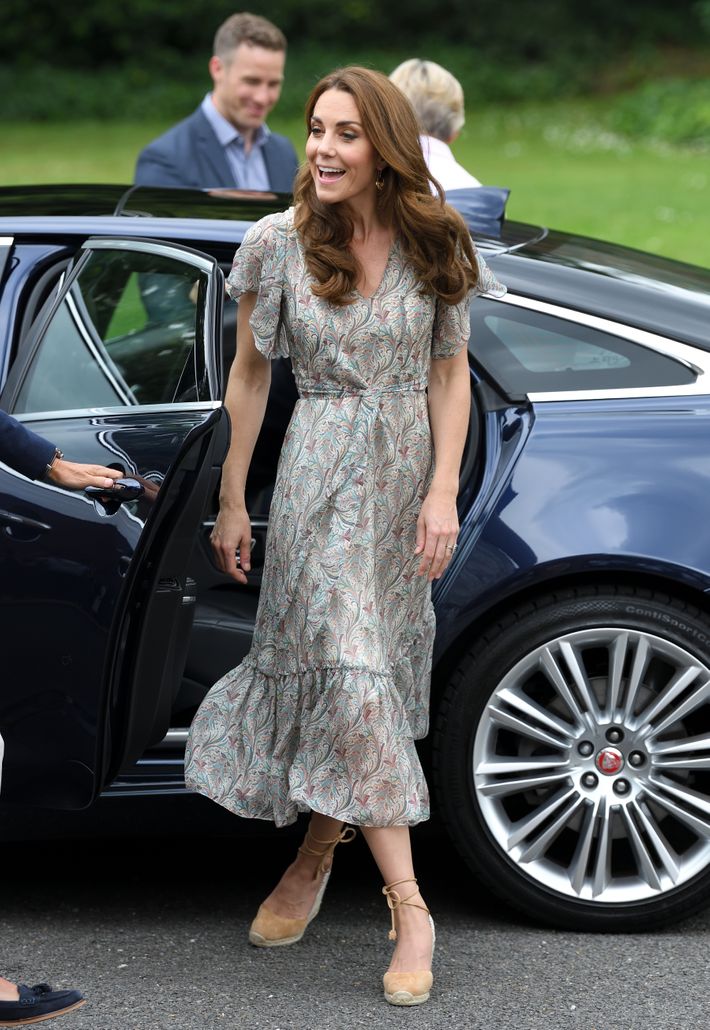 Since Wimbledon is ongoing, the duchess might make another appearance — perhaps even with her sister Pippa or sister-in-law Meghan Markle in tow, as both women have joined her at the tennis tournament in the past. Bring on the funny sports faces, Kate, and bring on more examples of that effortless summer élan.