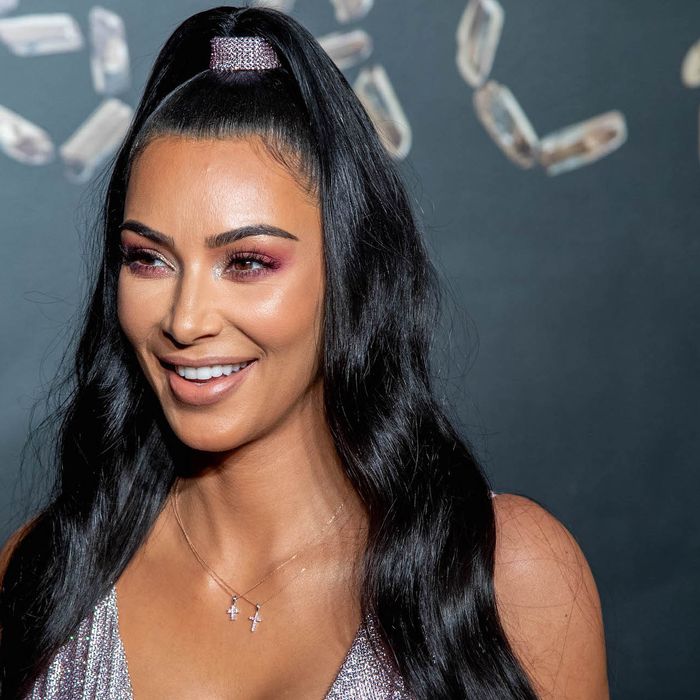 Photo: www.RoyRochlin.com/Getty Images
Celebrities may have access to the most expensive skin-care products, but like us, they're still capable of screwing up and forgetting to apply sunscreen sometimes. Kim Kardashian West recently shared a photo of herself on Instagram with a painful-looking sunburn on her chest. "I was out all day and did not put sunscreen on. That is crazy," she said in the vid. Surprising, considering she's wealthy enough to pay someone to follow her around all day and shade her from the sun. (Remember PUHs, a.k.a. personal umbrella holders?)
Strangely enough, Kardashian West made the same mistake a decade ago, which she referenced in the video when she said she hadn't gotten a burn that bad since she was in Mexico. Who doesn't remember the most notable tan line of the century? I surely have not. This was almost going to be my Summer Mood, but I felt it was too vintage:
Instead of screaming for help for her sunburn on Twitter like she did back in 2009, Kardashian West managed to turn her sunburn faux pas into a marketing moment for her new body foundation. How convenient! She asked celebrity makeup artist Mary Phillips to apply her new KKW Beauty Skin Perfecting Body Foundation to her décolletage and the sunburn appears to have disappeared.
Kardashian West, who has psoriasis, has said that she created the product to help cover her breakouts. "I've learned to live with and not be insecure of my psoriasis, but for days when I want to just cover it up, I use this Body Makeup," she said. She has also demonstrated the product on her 85-year-old grandma Mary Jo, showing how well it camouflages veins.
The body makeup is indeed impressive, but hopefully Kardashian West put some aloe on that afterward!