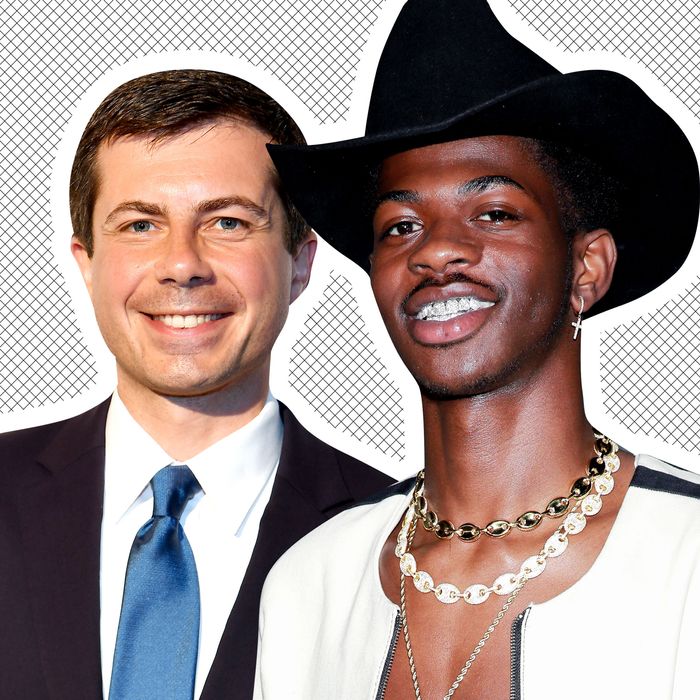 Lil Nas X collaborates with celebrities … Democratic presidential candidate Pete Buttigieg collaborates with celebrities. But they will not be collaborating with each other.
The Daily Beast reports that Lil Nas X, headlining a BuzzFeed News event called "Internet Live," did not like the idea of Mayor Pete participating in the event via video by reciting some of the lyrics to "Old Town Road." The variety-style show included Jojo Siwa, a viral Tik-Tok pianist, and Mayor Bill de Blasio, also a presidential candidate, and his wife Chirlane McCray playing the Newlywed Game.
Nothing personal against Buttigieg, apparently, but Lil Nas X did not want to appear to be endorsing a candidate at this stage. After the video idea was abandoned during talks before the event, Mayor Pete decided not to take part in the show at all. Lil Nas X ended up performing his new single "Panini" while wearing a holographic suit.
Buttigieg has previously professed his admiration for Lil Nas X after the singer came out this year. Of course, we also know about Buttigieg's love of the band Spoon.
Neither person's reps gave a comment, so we don't know whether there is any real animosity here. If there is, may we suggest that Mayor Pete soothe himself with Lil Nas X's latest collaboration with BTS's RM on "Seoul Town Road," a true delight? And that he doesn't need anyone's permission to pivot to yeehaw.