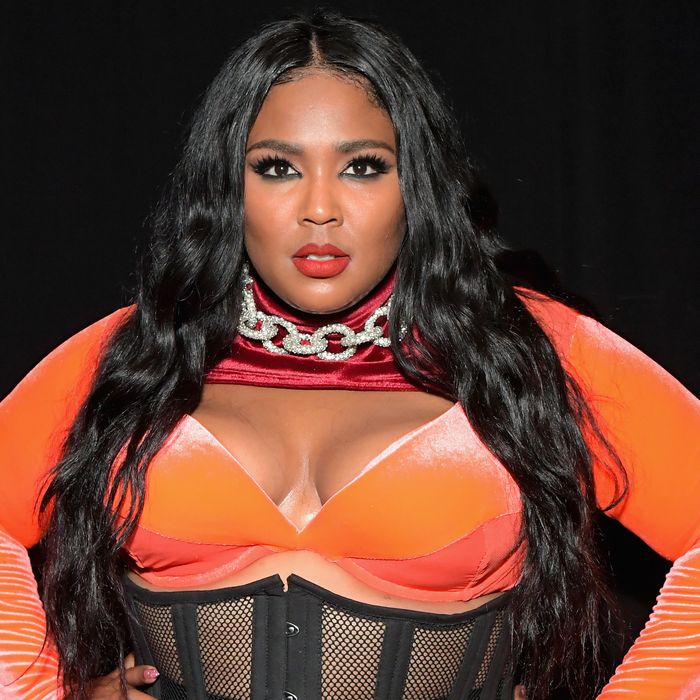 Photo: Charley Gallay/Getty Images for Pandora
Lizzo may not be a part of Bachelor Nation, but the rapper, singer, and flute maestro wouldn't pass up the golden opportunity to be the Bachelorette. She has a certain prerequisite for the gig, however: She'd have to get eaten out on camera.
In an interview with Cosmopolitan, Lizzo, who appears in the upcoming Hustlers, said that while she doesn't watch the popular reality series, she wouldn't mind starring in it. "Do I watch The Bachelorette? No, but you know what, bitch? I would love to be the Bachelorette," she said. "It would be mandatory to get my pussy eaten at least once on the whole season, and it would have to be filmed."
As for getting around the FCC censorship rules, Lizzo said the scene could be blurred, but she would want the audience to know what was going down (on her). "The kids gotta learn someday," she said. Lizzo also said her Bachelorette season would be the "coolest" ever, which we could all probably agree with, especially when she adds this visualization: "The men would have to be naked, and they would have to wear little thong briefs, and they would have to feed me grapes."
Since Lizzo is single and "finally free of the evil Gemini" she was dating, it's the perfect time for her to have her own dating competition. As she says in the interview, she's in the "celebratory phase" of her breakup.
Chris Harrison, can we make this happen? Rock of Love and Flavor of Love ain't got nothing on this.