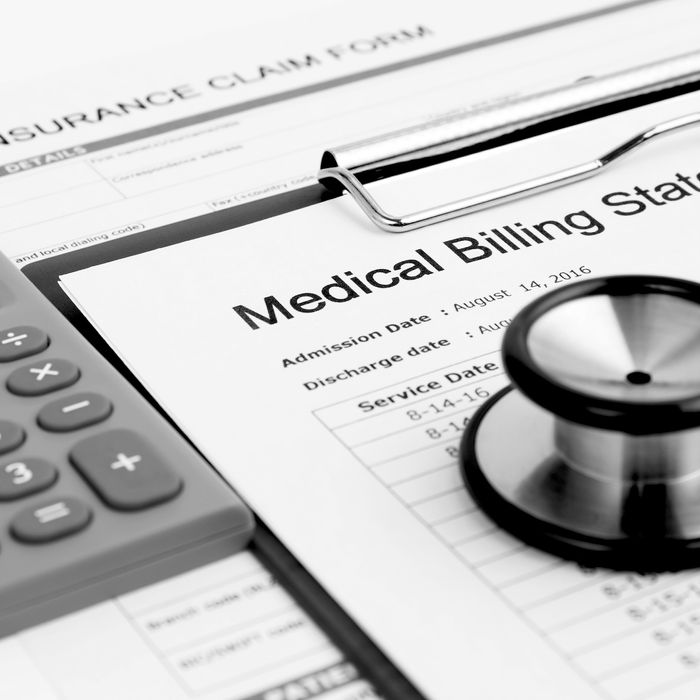 Photo: Suchada Toemkraisri/Getty Images/iStockphoto
In April, a pregnant 19-year-old named Marlen Ochoa-Lopez was murdered by a mother and her daughter, who strangled the teen and cut her unborn baby out of her womb. The baby, who was named Yovanny Jadiel Lopez, survived, but was hospitalized with brain damage and put on life support for seven weeks before dying. Now, the family of the victim says they were billed over $300,000 by Advocate Christ Medical Center in Oak Lawn, Illinois, for his medical care. The baby was also being referred to on the invoices as "Figueroa, boy," which is the last name of Clarisa Figueroa, one of the women accused of killing the teen and her son.
"It's atrocious, it's horrible," attorney Frank Avila, who represents the baby's father, Yovani Lopez, told People. "It's hard for me to understand the lack of humanity." Avila also said that the ordeal is "re-victimizing" the 20-year-old Lopez, who is also caring for his and Ochoa-Lopez's 3-year-old.
According to CNN, Ochoa-Lopez met Figueroa through a Facebook page that provided baby items for families in need. Ochoa-Lopez had posted that she was looking for different items and Figueroa offered to give her baby clothes. After meeting with Figueroa a first time, Ochoa-Lopez was at her house when Figuroa's daughter, Desiree, distracted her with a photo album. Her mother wrapped a cable around Ochoa-Lopez's neck and began strangling her for several minutes until she died. Figueroa then cut the baby from her mother's womb and called 911, saying she had just delivered a baby who wasn't breathing. Authorities said Figueroa had planned to raise the child as her own.
Figueroa and her daughter both pleaded guilty to previous charges of first-degree murder and aggravated battery of a child under 13. On Thursday, July 18, they were additionally charged with the murder of the baby. Desiree's boyfriend, Piotr Bobak, was also charged with concealment of a homicide.
While the hospital promised to cancel the demands for payment, Lopez is still receiving bills with threats that they will be forwarded to a debt-collection agency if unpaid. "Our hearts and prayers continue to be with the Ochoa-Lopez family during this difficult time. We have had discussions with the family regarding inadvertent billing and we regret this error. We take our obligation to patient privacy seriously, and therefore are unable to comment further regarding care, services or billing," the hospital said in a statement to People.