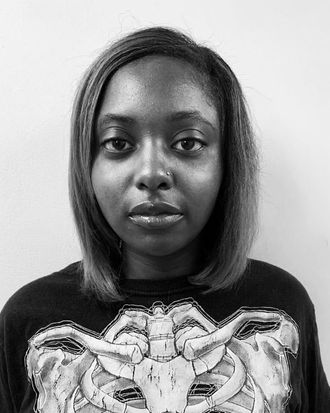 Photo: Pleasant Grove Police Department
Manslaughter charges against Marshae Jones, a 28-year-old Alabama woman who lost the fetus she was carrying after being shot in the stomach, were dropped, the Associated Press reports.
Jones, who was five months pregnant at the time, had been arrested on June 26 after being accused of initiating a fight with 23-year-old Ebony Jemison in a Dollar General parking lot last December. The two women had been in an argument over the man who impregnated Jones. A grand jury indicted Jones, saying she should be responsible for the death of the fetus, though they decided not to charge Jemison, concluding that she fired the shot in self defense.
"After viewing the facts of this case and the applicable state law I have determined that it is not in the best interest of justice to pursue prosecution of Ms. Jones on the manslaughter charge for which she was indicted by the grand jury. Therefore, I am dismissing this case and no further legal action will be taken against Ms. Jones in this matter," Jefferson County Bessemer Cutoff District Attorney Lynneice Washington said, according to the New York Times. "The members of the grand jury took to heart that the life of an unborn child was violently ended and believed someone should be held accountable. But in the interests of all concerned, we are not prosecuting the case."
Jones's case has caused outrage from abortion rights activists and women's rights groups throughout the country. "Jones's case may seem extreme, but far too soon it will be commonplace. And it will be poor, marginalized and black people who will feel this pain the most," Amanda Reyes, the executive director of Alabama-based reproductive rights group the Yellowhammer Fund had said when Jones was first charged. The group also helped Jones with posting bail.
"The District Attorney's decision will help Marshae continue to heal from this tragic event and work to rebuild her life in a positive and productive way. She moves forward with enormous gratitude for the support she and her family have received during this challenging time," Jones's law firm, White Arnold & Dowd, said in a statement, CBS News reports. "With the dismissal of charges, the community of support that surrounded Marshae can now channel its immense passion and energy toward ensuring that what happened to Marshae won't ever happen again."