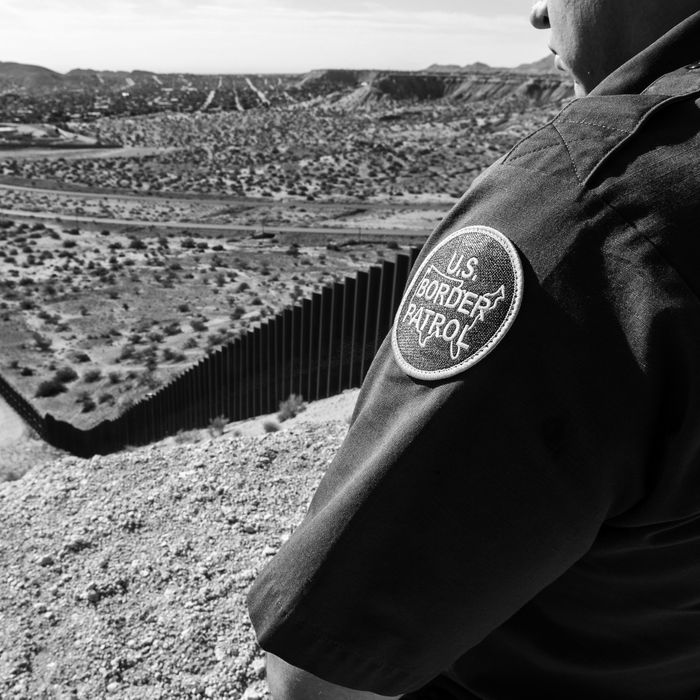 Photo: Greg E Mathieson Sr/MAI/Shutterstock
A 3-year-old Honduran migrant named Sofia was reportedly told by agents at a Border Patrol holding facility in El Paso, Texas, to choose which of her parents could stay in the United States with her and her siblings, and which would be sent to Mexico, NPR reports.
Sofia's mother, Tania, who fled Honduras with her family when the gang MS-13 threatened to kill her after she witnessed her mother's murder, told NPR: "The agent asked her who she wanted to go with, mom or dad. And the girl, because she is more attached to me, she said mom. But when they started to take [my husband] away, the girl started to cry. The officer said, 'You said [you want to go] with mom.'"
The exchange took place last Thursday, shortly after a doctor on contract for the Department of Homeland Security confirmed to Border Patrol agents that Sofia had a serious heart condition. The day before, Tania, her husband, Joseph, and their three children, including Sofia, appeared in front of a judge asking to be removed from the Migrant Protection Protocols — a Trump administration program which requires many Central American migrants to remain in Mexico while their immigration cases are sorted out in the U.S. — in part because of Sofia's illness.
After the doctor's examination, agents told Tania they were giving her and her children permission to cross back into the U.S., but not Joseph. Even after the doctor urged them to let the family stay together, the agent insisted the family be separated, and then asked Sofia which parent she would like to stay with.
On Friday, with the help of the doctor, the family was released from the holding facility into the U.S. together, and on Sunday, they flew to the Midwest to stay with relatives.
"I was going to be separated from my children and my wife, and I would have to go back to Juárez on my own," Joseph told NPR of the experience. "I felt devastated."
The Department of Homeland Security did not respond to NPR's questions about the family's treatment while in Border Patrol custody.
This is the just the latest of many reports about migrants being severely mistreated in Border Patrol custody. Earlier this month, lawmakers visiting the El Paso Border Patrol station said women in custody told them they were being held in cells with no running water, and that agents told them to drink water from the toilet.
"This has been horrifying so far. It is hard to understate the enormity of the problem," congresswoman Alexandria Ocasio-Cortez tweeted after the visit. "We're talking systemic cruelty with a dehumanizing culture that treats them like animals."