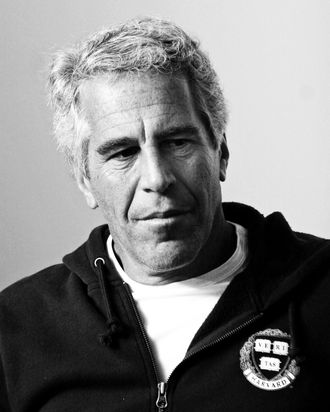 Photo: Rick Friedman/Corbis via Getty Images
The number of accusations against convicted sex offender and billionaire Jeffrey Epstein keeps growing. On Thursday the Miami Herald reported that at least a dozen new victims had come forward with claims that Epstein sexually abused them.
Since Epstein's arrest on Saturday, four women have reached out to New York lawyer David Boies, and at least 10 more women have gotten in touch with lawyers throughout the country who have represented Epstein's victims in the past.
Palm Beach attorney Jack Scarola told the Herald that at least five women, all of them minors at the time of the alleged abuse, had recently reached out to him and another lawyer, Brad Edwards, based in Fort Lauderdale. Scarola told the Herald, "The people we are speaking to are underage victims in Florida and in New York. They are not individuals whose claims have previously been part of any law-enforcement investigation."
On Monday, two days after Epstein was taken into custody in New Jersey, federal prosecutors indicted him on conspiracy and sex-trafficking charges stemming from allegations that he'd abused dozens of girls, at least one of them as young as 14.
Epstein and his lawyers, meanwhile, are hard at work dreaming up ways for him to leave his jail cell at the Metropolitan Correctional Center in Lower Manhattan and return to his $77 million Manhattan house of grotesqueries. Epstein has experienced life behind bars, but shockingly little of it. In 2008 he entered an infamously unjust plea deal that allowed him to serve 18 months in prison after federal agents identified dozens of girls who said they'd been abused by Epstein at his Palm Beach mansion. Epstein pleaded guilty to two prostitution-related charges and wound of serving only 14 months of his sentence, during which he was released to his office six days a week to conduct business.