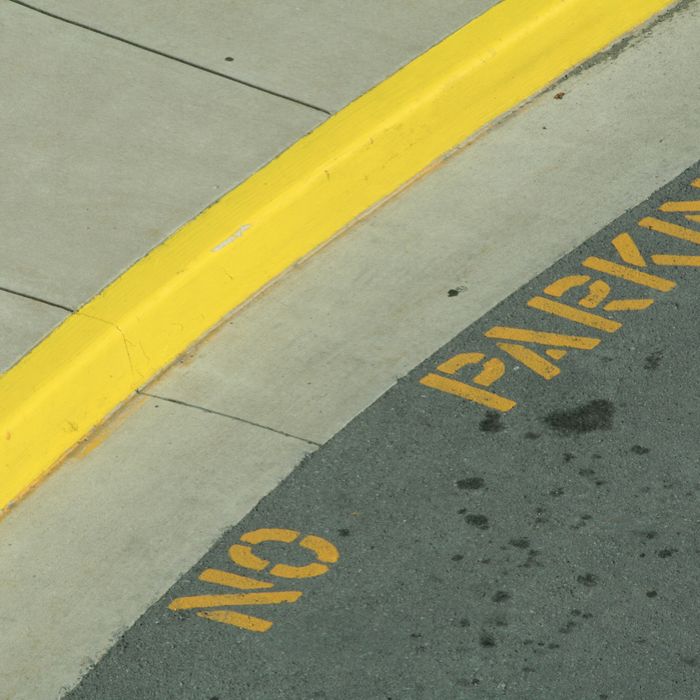 Photo: pixelpup/Getty Images/iStockphoto
Parking can be a nightmare in New York City, so one rich man decided to cut corners, literally, to get around it.
Noam Gottesman, a billionaire investor, former hedge fund manager, and ex of Lucy Liu, believed he was above city planning and zoning laws when he decided to illegally cut a fake driveway in front of his home. Gottesman modified the sidewalk next to his Washington Street residence in the West Village, giving the illusion that a driveway exists, the New York Daily News reports. Just another case of rich-ass people doing rich-ass things.
While there are no official street signs showing that the space is barred from other cars, there are yellow warnings printed on black doors of the property, stating "No Parking" and "Active Driveway," which are both ruses made to scare off someone looking for a spot. The purpose of the fake driveway is to deter neighbors from parking their cars in the space, ensuring that Gottesman always has a spot and deliveries can be made to his home without difficulty.
One such neighbor, Eyal Levin, said he had been battling with the sidewalk drama for more than three years. In May, as an act of rebellion, he parked his car in the spot, only to find it towed to a lot in Queens. He had to pay around $200 to get it back. Once he got to his car, he found a sloppily written parking ticket for $95 signed by an NYPD officer. The city threw out the ticket since the police officer didn't fill out the forms correctly. Levin called Gottesman's sidewalk regime "a scam" and said it was "outrageous to put that sign up when you have this huge mansion."
Any time someone tries to park in the spot, Gottesman's employees will try shooing them away. A New York Daily News reporter even tried parking in the space, and in a matter of seconds was met by a man telling him he would be towed. While Forbes has estimated that Gottesman is worth $2.7 billion, he has been able to avoid spending any of that on fees for his illegal driveway.
The Department of Buildings told the News that it would be sending an inspector to investigate the space.