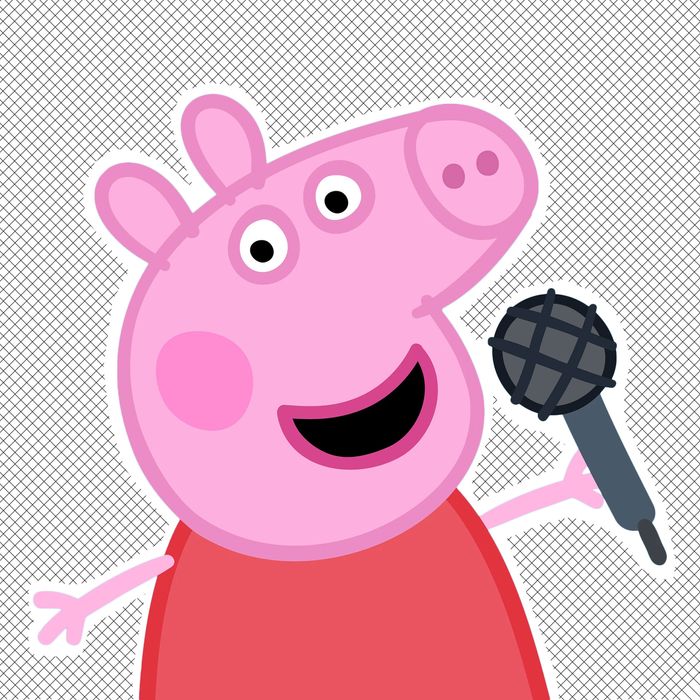 Peppa Pig.
Photo: Entertainment One
In mid-March of this year, Peppa Pig's career flashed before her eyes: After a controversial clip dating back to 2009 of her surfaced, in which she spoke of a "fireman" instead of "firepeople," Peppa was hit with accusations of being sexist, putting her dreams in jeopardy. But today, after some necessary reckoning, Peppa has reemerged not only as a woker swine, but also a pop icon.
On July 19, Peppa Pig dropped her first album, succinctly titled, My First Album — and it simply slaps. The decision to release her oeuvre today of all days, to make a massive understatement, was incredibly risky: Both Iggy Azalea and Beyoncé dropped new albums today, which could've easily resulted in Peppa's own release getting buried in the news cycle. (Iggy and Peppa did briefly beef yesterday, but they appear to have reconciled.) And even though USA Today, in its critical review of the record, said My First Album is no "Baby Shark" or "Rubber Duckie," her fans — which is now all of us — clearly think otherwise. Peppa is, to make yet another understatement, our new queen.
She's getting the meme treatment.
One enterprising fan has even launched a Change.org petition to get Peppa to perform at the 2020 Super Bowl Halftime Show, though it has amassed a mere 13 signatures so far. Presumably it will attract more once Peppa successfully breaks a few streaming records, or once she collaborates with a more established artist.
In short … Peppa goddamn snapped.
We stan a legend!