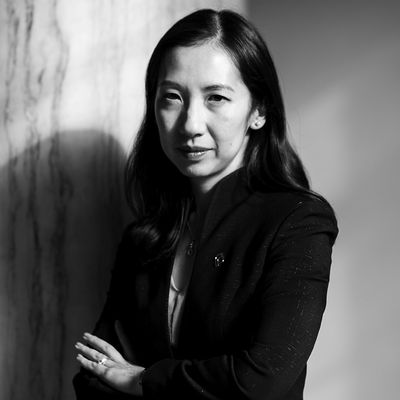 Dr. Leana Wen.
Photo: Bill Clark/CQ-Roll Call,Inc./Getty Images
After less than a year at the organization, Dr. Leana Wen is out as president of Planned Parenthood, citing "philosophical differences" between herself and the new board chairs.
On late Tuesday afternoon, Dr. Wen announced on Twitter that Planned Parenthood was allegedly pushing her out as president and CEO — a mere eight months after she assumed the role following Cecile Richards's departure. "I just learned that the @PPFA Board ended my employment at a secret meeting," she tweeted. "We were engaged in good faith negotiations about my departure based on philosophical differences over the direction and future of Planned Parenthood."
Before Wen could release a full follow-up statement, Planned Parenthood released one of its own, thanking her for serving the organization "in such a pivotal time." The statement also announced who would step in as acting president: Alexis McGill Johnson, who acted as board chair from 2013 and 2015, and who the organization describes as a "a tireless advocate for reproductive rights and access to quality, affordable health care."
Wen's personal statement, which she posted on her Twitter account just minutes later, shed more light on what she claims led to her forced departure. As the Washington Post reports, since arriving at the organization, Wen has attempted to refocus the organization's mission on non-abortion care, and to paint their work as an issue of public health — not politics. This decision, the Post reports, did not align with the priorities of board of directors chair Aimee Cunningham, who started this past May. Evidently, Wen and the other executives could not reconcile their differences.
In a second, longer statement posted to Twitter, Wen restated her belief that attacks on reproductive rights should first and foremost be treated as the source of public health crises. "As a doctor and public health leader," she opines, "the best way to protect abortion care is to contextualize it — to treat reproductive health care as the fundamental health that it is."
This news comes just a day after the Trump administration announced that the U.S. Department of Health and Human Services will immediately begin enforcing its "Protect Life Rule," which specifically targets family-planning clinics that receive federal funds. Under the rule, the Post reports that Planned Parenthood could lose approximately $60 million a year in funding, which would disproportionately impact women of color and low-income women.