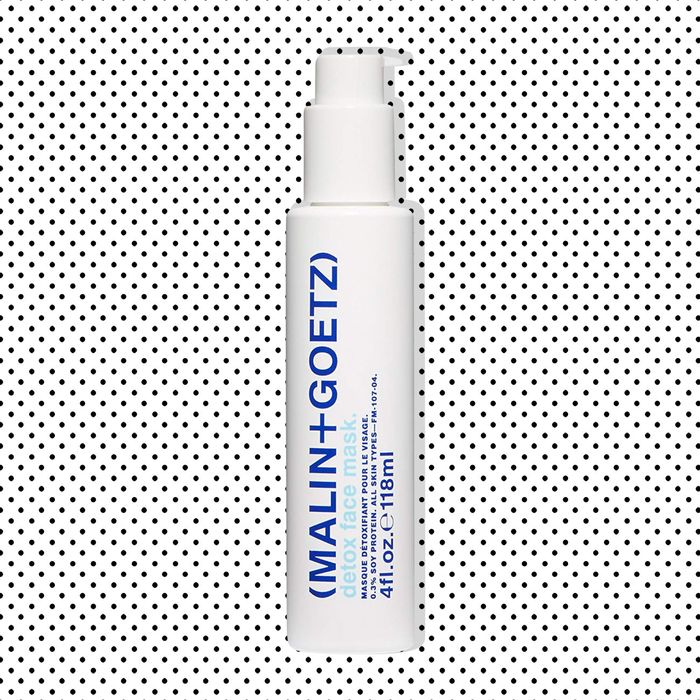 Photo: Courtesy of the Retailers
Do you ever investigate your facial skin with your fingers? Of course you do, whether you realize it or not. The last time I did, I was on a phone call, and, as I was explaining something to the person on the other end, my hand mindlessly inspected my cheek. Whoa. Not good. When did my skin become so … rough?
I'm not much of a face-scrub user. They tend to be too aggressive for my skin, causing it to overreact, so I usually reach for liquid versions, like Biologique Recherche's or Native Atlas's. But I wanted more, so when I saw the word "detox" on Malin + Goetz Detox Face Mask, I thought, Show me.
The first delight is its frothy consistency, almost like shaving cream (indeed, co-founder Matthew Malin uses it for that very purpose). Encouraged, per the directions, to apply a thick layer to skin, my face felt as if it were blanketed in Pop Rocks, gently bubbling away over my skin, but instead of sugar, lactose, and artificial flavoring, this version was fueled by amino acids, vitamin C, and natural almond extract. Five minutes later, after removing it with a wet washcloth, I felt my cheeks: softer, less bumpy, and plumper. Did it look any different? Maybe …? But I cared more about how it felt to the touch. Sometimes, skin is like us. If it feels better, it looks better. So I'm making this a weekly ritual.
If you buy something through our links, New York may earn an affiliate commission.