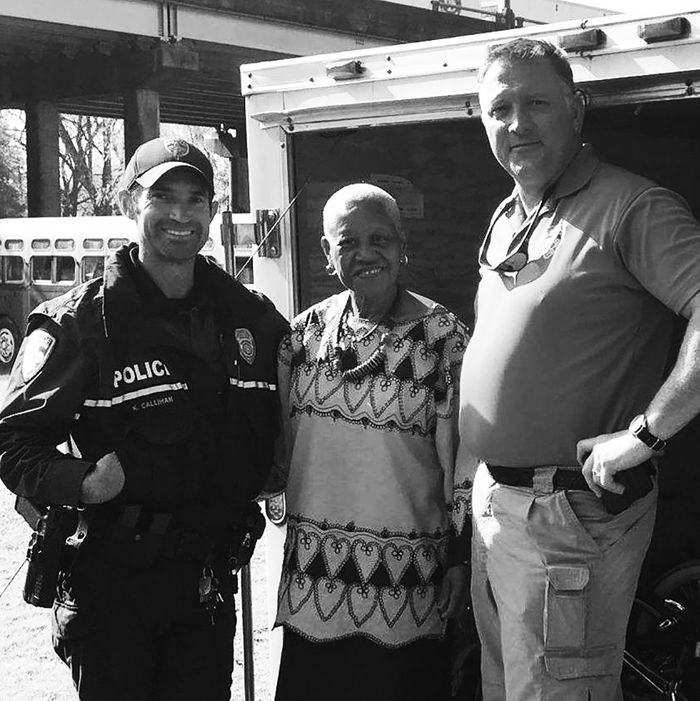 Photo: Baton Rouge Police Department/Facebook
Police in Baton Rouge, Louisiana, have charged a man named Ronn Jermaine Bell with first-degree murder for the death of beloved civil-rights activist Sadie Roberts-Joseph. The body of 75-year-old Roberts-Joseph was found in the trunk of her car on July 12.
According to The Advocate, Bell was a tenant of Robert-Joseph's and owed her more than $1,200 in late rent payments. Bell is also a a registered sex offender, and in 2006, was convicted of raping a 9-year-old girl two years prior. He was already in jail for not registering as a sex offender when he was charged with the killing of Roberts-Joseph.
A preliminary autopsy report stated that the 75-year-old Roberts-Joseph had died from "traumatic asphyxia, including suffocation." The car in which her body was found was discovered three miles from her home, which is in the Scotlandville area of Baton Rouge.
Video evidence showed Bell near the scene where Roberts-Joseph's car was discovered on Friday afternoon. His DNA was found on Roberts-Joseph's remains. "There's no information which leads us to believe this is a hate crime," Baton Rouge police chief Murphy Paul said in a statement. "There's no information which leads us to believe that this incident was motivated by Ms. Sadie's activism or her community efforts." While Bell acknowledged he had been late on rent during his investigation, police are still determining the motive behind the killing.
Roberts-Joseph's family released a statement describing her as an advocate and an educator of her East Baton Rouge community for more than 50 years, the New York Times reports. "She was proof that one voice that keeps on ringing, singing, praying, and speaking can make a difference," the statement said.
In a Facebook post, the Baton Rouge Police Department called her a "tireless advocate of peace in the community" and said it was "working diligently to bring the person or persons responsible for this heinous act to justice." Police recovered Roberts-Joseph's body after a tip from an anonymous source.
In 2001, Roberts-Joseph founded the Odell S. Williams Now and Then African American Museum in Baton Rouge and organized the museum's annual Juneteenth celebrations. "We have to be educated about our history and other people's history," Roberts-Joseph said in 2016. "Across racial lines, the community can help to build a better Baton Rouge, a better state, and a better nation."
Beatrice Johnson, one of Roberts-Joseph's 11 siblings, lives two doors from her sister's home and said she saw her daily. "Friday she came by [because] she had mixed some cornbread, but her oven went out and she brought it here to put in the oven," Johnson told The Advocate. "The bread is still there," Johnson said. "She never came back to get it."
This article has been updated.