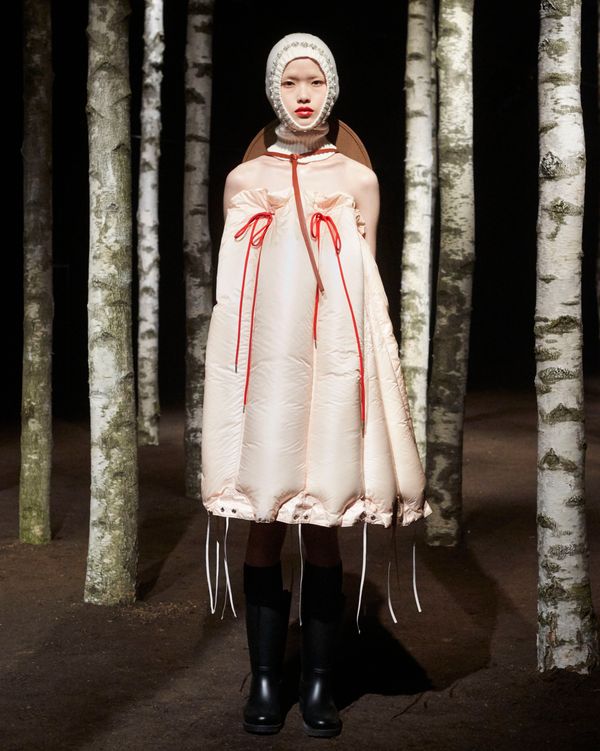 Photo: Courtesy of Simone Rocha
"Glamping" has never looked so good. As part of its Genius Project, a series of collaborations with creative people across the fashion world, Moncler has once again partnered with London-based designer Simone Rocha on winter outerwear.
Moncler is best known for puffer coats, and the best of its Genius Project collections involve riffs on the voluminous fabric. This time around, Rocha fashioned it into romantic and feminine shapes inspired by tenting: blankets turn into capes, tarps turn into raincoats, and sleeping bags turn into sculptural puffers. Apart from coats, the collection also includes sweatshirts, dresses, skirts, and accessories. Prices range from $365 for a T-shirts to $3,465 for an embroidered and rhinestone-studded trench.
The collection is called 4 Moncler Simone Rocha. See more below and shop it here.
Shop the Story