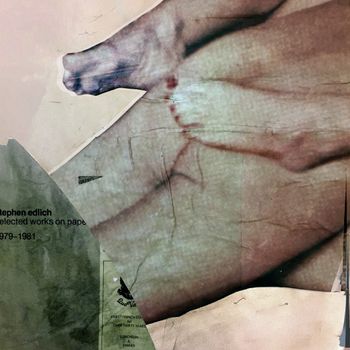 Illustration: James Gallagher
This week, an intern who's on the rebound from an unfaithful ex: 25, straight, finance, midtown.
Day One
7 a.m. Fuck. It's Monday. I groggily hit the snooze button on my alarm, opening my eyes to the haze of a faint hangover. (Note to self: no more than three glasses of wine on Sundays). I just finished my first year of grad school; I'm now working at a summer internship at a banking company.
7:09 a.m. Hit snooze again. Another note to self: Don't see your fuck buddy on a Sunday night. FB and I have been sleeping together semi-regularly for two years. He has no personality, but he's gorgeous (blue eyes, six-pack, eight-inch perfect dick).
7:45 a.m. Check my phone to see a text from R. My heart beats a little faster, and I grin involuntarily. R and I matched on the apps last week and have been talking ever since. We've been too busy to meet, but we finally have a date lined up for tomorrow night. The delay has built the excitement. R is just my type: older, successful, intelligent. Very New York.
9:00 a.m. Arrive at my office in midtown. It's only the second week of the job, so things are slow. I'm praying they stay that way so I can just enjoy my summer.
1:00 p.m. Phone buzzes and I see a text from A. He and I met a few months ago and have stayed in touch. He's cute. I invite him out on Friday night with a group of friends.
6:30 p.m. Phone buzzes again. Uh-oh, awkward text from FB. "You really didn't seem to enjoy last night …" Sex with FB normally never fails, but ever since I caught my last serious relationship (we'll call him G) cheating on me three months ago, I've found it impossible to get wet. G felt like a soul mate — we just clicked — and the sex was the best I'd ever had. I've basically been dead inside since the breakup.
6:32 p.m. Make up an awkward excuse to FB. Dehydrated from the wine. Blah blah blah. Tell him I can't wait for him to rail me from behind with his big dick while he yanks my hair. I sort of feel like that relationship has run its course; it's too empty now.
7:00 p.m. Duck out of the office and head to Barry's. Meet a friend from school and tell her about R. She's excited; she's rarely seen me get amped up about a new guy.
10:00 p.m. Early bedtime so I'm rested for night out with R. Text him a few funny GIFs before passing out.
Day Two
5:45 a.m. Wake up early to hit the gym.
7:00 a.m. Actually put on makeup. Shave everything.
7:30 a.m. I'm agonizing over this outfit. I'm meeting R right after work so need to be sexy but appropriate. I eventually settle on a sleeveless high-neck dress with a deep V. Bless birth control for my now DD boobs.
9:00 a.m. Work. Sort of. Anxiously checking phone for messages from R.
4:00 p.m. R texts that he's freeing up early tonight and maybe we can meet at 6 tonight instead. Yes please!
5:30 p.m. Time to get ready for the date. Head to the bathroom and swipe on some extra mascara. Exchange flats for deathly uncomfortable four-inch heels.
5:45 p.m. Grab a cab (okay, I probably could have walked, but it's fucking hot, and I'm in heels). He chose a snobbish bar, "for the people-watching."
5:50 p.m. Ask the waitress for a table. I want to be posted up sipping a drink casually scrolling through my phone when he arrives.
5:55 p.m. I'm appalled at the menu. The cheapest glass of Champagne is $37. Feels like an absurd waste of money to me.
6:00 p.m. I've guzzled $18.50 in the last five minutes.
6:02 p.m. I see him come in out of the corner of my eye. He's even cuter in person! He's got a bit of a stocky but muscular build (good, I like bigger guys). Best of all, he's grinning this big smile, his whole face is lit up, and I can see his eyes sparkle — something about him immediately feels genuine. We hug hello, he orders a scotch on the rocks, and we settle into a comfortable rhythm of conversation.
7:00 p.m. We bounce naturally from topic to topic. Similar upbringings. Both played sports. Closet nerds. Careers overlapping. A few people in common. He orders a second round of drinks.
8:00 p.m. We've started to get deep. Apparently he's been cheated on, and now he's a single dad with kids. Mental red flag: Not sure how I feel about becoming a mom… We bond over betrayal, broken hearts, and shitty New York dating.
9:30 p.m. He's ordering drink five. Another little red flag: He's rude to the waitstaff. He snaps his fingers to get our waiter's attention. I hate that, but I've often found rich people lose track of what it means to be privileged. This guy is definitely wealthy — lives the full-on UES life.
10:00 p.m. I suggest a change in venue. Kind of want to see what this guy is like out of his comfort zone.
10:30 p.m. He's remarkably chill. We're walking through midtown, and he's letting me guide us. I take my heels off and walk barefoot; I've got a strong buzz going so I decide to take us to a dive bar in Turtle Bay.
11:00 p.m. We're cuddled up next to each other on a couch at this bar. I tell him bluntly that I found his snapping his fingers at the waiter rude; he takes the feedback well and apologizes. He's surprisingly self-aware and secure. I'm liking him more and more, and my thigh is grazing his as we start to get closer and closer. I feel a tingle of excitement.
11:15 p.m. We finally lean in for our first kiss. Oh, thank god, he's a great kisser. Within seconds, we're full-on making out. And, wait, actually, I think I can feel some moisture down below …
11:30 p.m. We're definitely going home together, but I set expectations: No sex on the first date. Remarkably, he agrees and asks me about my STD status. Nothing sexier than a guy who's concerned about safety. We compare our most recent tests on our phones.
11:45 p.m. He invites me to UES. I decline — he should come downtown to mine instead. Again, he's super-chill. We're making out in the cab, and his hand is on my inner thigh. As we pass through Times Square, he jokes that this is the first time he's been below 40th Street in years.
11:55 p.m. As soon as we get in the door, he goes to pee, and I quickly turn on some music and grab a bottle of wine from the fridge.
12:05 a.m. We're drinking and chatting on my bed. My brain is starting to get fuzzy and all of a sudden we're making out again. He's unzipping my dress and sliding his fingers into my panties. Hallelujah, I am wet! I'm ripping off his shirt and struggling with his belt. He grabs my arms and pins them over my head. I love how commanding his grip is, and he tells me to grab his cock. It's surprisingly big, and I massage him as he asks me how I like to be fucked.
12:30 a.m. Fuck. I really want to sleep with him. My back is arching with desire. But no, no sex on a first date.
1:30 a.m. We begin to doze in a drunken stupor, limbs tangled together. We're exhausted from the alcohol and seven hours of conversation and foreplay.
5:00 a.m. I wake up to him rubbing my clit. I'm instantly aroused, and we tangle a bit more before he climbs out of bed to head to his morning workout. He says, "When can I see you again? Thursday? I have a dinner but I'll leave it early for you." I promise to see him then, and I drift back to sleep.
Day Three
8:45 a.m. Running to the office, feeling like shit but flying on that amazing-first-date buzz. No text from R yet, but I'm not worried. He's a self-professed bad texter and our cadence of communication was always on the slower side.
9:45 a.m. Phone buzzes. It's R! We start chatting back and forth; the conversation quickly takes on a very sexual tone, and my anxiety starts to rise… G, my ex, in hindsight only wanted me for sex. I've spent most of these last few months feeling used.
2:15 p.m. Finally! It's a long text from R. He's tells me he's looking for something special; he doesn't do the casual dating thing; actually, he doesn't sleep with multiple people at the same time… and implies that he expects the same from me. I hesitate. I'm not sure I can handle getting hurt again so soon. But okay, fuck it, let's give this a try — I tell him I'm not planning to sleep with anyone else.
3:30 p.m. R and I are texting nonstop. Time for nudes! I've never really done the picture thing before, so I'm running them all by a girlfriend trying to figure out which shots to send. I can feel myself getting wet at my desk as R and I start to sext heavily.
12:00 a.m. Passing out after a final sext to R.
Day Four
12:00 p.m. I might actually be too tired to see R tonight. Guzzling coffee and water to revive.
3:00 p.m. R and I are both feeling like crap, and the plan for the night starts to disintegrate. I'm disappointed but a bit relieved.
5:00 p.m. Fuck. R is going out of town with his family for a week and leaving tomorrow. I always love the initial momentum, and this delay is a major buzzkill, but I guess I can try to be patient …
6:00 p.m. Text from A confirming plans for going out tomorrow night. Whoops, I'd forgotten. Well R is leaving for a while …
9:00 p.m. I pass out watching Big Little Lies and feeling like death.
Day Five
6:00 a.m. Wake up early enough to squeeze in a workout and actually feeling human again.
7:45 a.m. Feeling myself in the mirror this AM and send several nudes to R. Sexting ensues.
9:00 a.m. Work. Whatever.
3:00 p.m. R and I text intensely for a few hours. He's sending me pics of his family getting ready for vacation. It's relationship-y, and I love it. I feel myself starting to open up. He insists on seeing me the moment he gets back and makes a reservation at my favorite restaurant for the next week.
5:30 p.m. Flee the office and get ready for the night. A is coming over for a drink before we meet up with friends.
7:00 p.m. A arrives, and I'm surprised at how easily the conversation flows.
8:30 p.m. Meeting up with friends. A is a fun addition to the group.
12:00 a.m. Somehow we ended up at an open-air concert, and it's like everyone I've ever met is here. A and I end up making out in a quiet corner, leaning against the wall and taking occasional breaks to chat.
1:30 a.m. A is a good kisser. More making out. More drinks.
3:00 a.m. A suggests we head out. I'm wasted and agree. Somehow we end up at his place.
3:30 a.m. Next thing I know, I'm straddling A in his bed and he's kissing me aggressively, biting at my ear and fumbling with my jeans.
3:31 a.m. Fuck! I promised R! No sex! (And, true to form, I'm not wet). I pull off of A, roll over and pass out.
Day Six
10:00 a.m. I wake up and am disoriented. I sit up — mostly clothed — and realize I'm in A's bed. I hate the awkward morning-after dance, so I quietly grab my shoes and slip out.
3:00 p.m. Spend the day in bed texting R. He's sending me vacation pictures, but our intensity has slowed down again. Seven more days …
7:00 p.m. Throw on my athleisure for a friend's housewarming in Brooklyn.
9:00 p.m. Leave early feeling like shit.
Day Seven
9:00 a.m. So this is what it feels like to not be hungover? Wake up to a text from R with a picture of the sunrise. Sexting.
10:00 a.m. Head to the gym and get in a killer workout.
12:00 p.m. Hit the office.
3:00 p.m. Hmm … haven't heard from R since this morning … will it fizzle by the time he's back?
7:00 p.m. Dinner with the guy who took my virginity in college, W, and a mutual friend. I'm feeling irritated because I still haven't heard from R.
9:00 p.m. Leave dinner alone to have a nightcap. I'm surprised at how anxious I am about R. It's the first time I've felt sexual, had feelings, or been excited since my ex. I'm worried I'm going to get hurt again and won't be strong enough to handle it. I want to be able to feel things again. I want to pursue a real relationship with someone instead of going through the motions of what often are horrifyingly empty sexual interactions. It's like I'm trying to plug this void in my heart with companionship, when all that will actually fill it is the passage of time. That's part of what made this week so exciting: I felt things for the first time in a long while.
Want to submit a sex diary? Email sexdiaries@nymag.com and tell us a little about yourself.