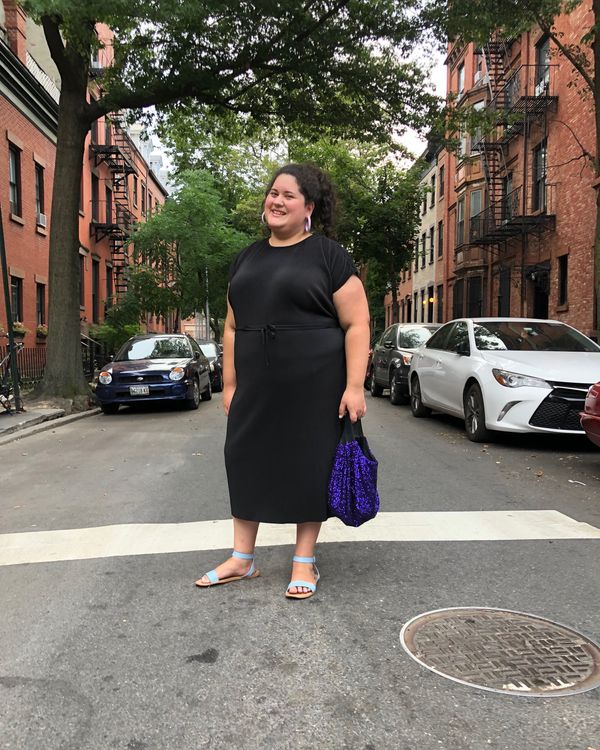 I swear I can tell where 80 percent of the other plus-size ladies on the subway got their clothing. (And I'd bet the other 20 percent are wearing lucky thrift-store finds.) There are only four or five shopping sites that I trust to be reliable with my size, and I'm constantly checking them to see what's new and what's on clearance. The situation has gotten better since I was a teen trying to decide if I could get away with wearing all the skull-print clothes at Torrid, but there's still not an embarrassment of options.
So I was excited to learn about CoEdition, which Racked called the "Shopbop of Plus-Size" when it launched last year. The site, founded by former Gilt executives, offers over 80 brands in sizes 10 to 26. Styles range from dresses you'd wear on a picnic to office attire to cocktail chic. It's still a little hit-or-miss, and it's kind of pricey for me (most things are over $100). But it'll be exciting to watch the site grow.
My best CoEdition find so far has been the baby-pleat dress. Admittedly, when it first arrived, I thought, I've made a terrible mistake. This is a garbage-bag dress. I mean, we've all seen them and we've all resorted to wearing them, but at what cost, you know? But once I put it on, I loved it.
For one thing, although it's 100 percent polyester, the material is great — light enough for summer and slightly sparkly so it highlights tan skin. And it falls so sexily in the back. My butt looked so good I kept trying to turn around to get a picture of it. It hugs my waist, giving me a great hourglass shape, and the tie is superlong and hard to mess up (maybe this is just me and my own incompetence, but I am always doing the ties wrong).
The neckline is a little tight, if that's something that annoys you, but otherwise I think this is the perfect chic "Oh, this old thing?" summer goth dress.
If you buy something through our links, New York may earn an affiliate commission.