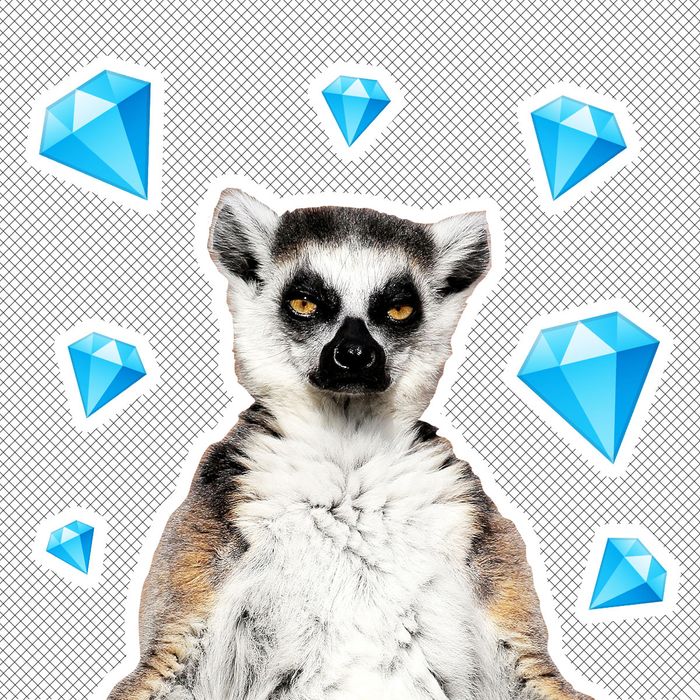 Late last July, the staff at California's Santa Ana Zoo discovered that something was terribly wrong. A hole had been cut in a fence overnight, and a 32-year-old endangered lemur was missing. According to a report in the Washington Post, the lemur, named Isaac, is possibly the oldest ring-tailed lemur in North America. This was a serious crime, and would hold serious consequences for the mastermind behind it.
What the Santa Ana Zoo and the police didn't anticipate was that the heist was the handiwork of a local teen. Last Monday, Aquinas "Quinn" Kasbar pleaded guilty to one misdemeanor count of unlawfully taking an endangered species. (Though he did make an effort to return Isaac promptly: According to the Post, Kasbar left the creature in a plastic container outside a Marriott hotel in Newport Beach the day after taking him, with a note asking for his safe delivery to the police and the zoo.)
Kasbar's motives in taking Isaac weren't monetary; he claims he simply wanted to keep him as a pet. Who among us has not desired an exotic pet? However, not many among us have gone to the lengths that Kasbar did. According to a Central District of California press release, Kasbar's scheme cost the zoo $8,486. Kasbar's lawyer describes his client's actions as "… a mistake he made as a high school student."
But if this the mistake of a high-school student, it's a high-school student allegedly tied to a lot of crimes: To wit, police looked at Kasbar as a suspect in Isaac's theft after investigating a string of burglaries from the past year. In these break-ins, residents of Balboa Island lost family heirlooms, cash, and even a pet tortoise, the Los Angeles Times reports.
In late November 2018, a few months after Isaac's strange night out, a pawn shop received a Chopard diamond ring. It was identified by its serial number as recently stolen, and pawn shop records listed Kasbar and his parents' address. According to the Los Angeles Times, the ring had been taken in an October break-in, where the thief had stolen around $75,000 worth of jewelry, and left Converse All-Star shoe prints on the roof — a telltale sign of a teen.
Kasbar was allegedly also the last name listed when someone sold two loose diamonds for $52,000 to another pawn shop. His fingerprints were identified at the scene as well. In early December, the police tracked him to a storage unit in Newport Beach. Upon opening it, they reportedly found 22 guitars; snakeskin, horsehair, and sheepskin jackets; and four Birkin bags, "two made of ostrich skin, one from crocodile and one from calf skin."
Kasbar has yet to go to trial on the jewelry-theft charges, but if the allegations are true, it seems that he lives much of his life as if he were in a movie. At 18, a video of him surfing on an air mattress went viral.
That's a lot to accomplish by 19!