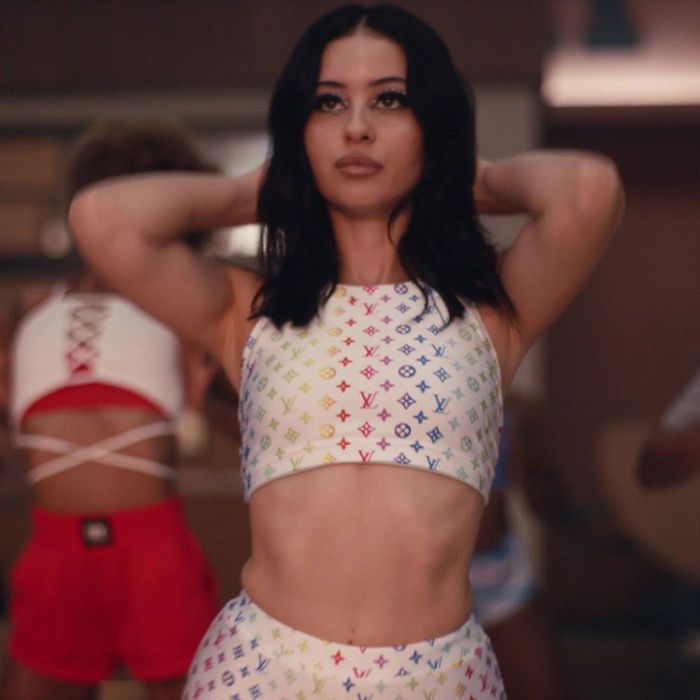 When we first see Maddy Perez on Euphoria, she's dancing in a custom sports bra and leggings spangled with rainbow Louis Vuitton logos. Duly noted — this is our HBIC. Who else would have the wherewithal to put together a matching two-piece suit for school?
There's a grand history of cinematic Queen Bees who wear matched sets. In Clueless, Cher has her yellow suit. In Jawbreaker, Courtney had a monochromatic look. The Heathers didn't wear perfectly matched suits in the movie (with the exception of Heather Duke) but thanks to the musical, they've become synonymous with suits in red, yellow, and green. Part of the pleasure of watching Euphoria is the visuals. It's a show that takes looking good seriously. All of the costume choices are significant, but it's Maddy's suits that catch my eye the most.
Maddy definitely sees herself as the Queen Bee — costume designer Heidi Bivens said as much in an interview with InStyle. She isn't a megabitch like Heather Chandler (or Regina George, who didn't wear matched sets but did make her acolytes dress in matching shades of pink), but she is pretty, popular, and powerful — at least in her own head. "For as long as Maddy can remember, everybody loved her," Rue says in episode five. First it was pageants, then when she quit pageants she realized how much she liked doing nothing — except being the recipient of the male gaze. She studied porn stars, Sharon Stone in Casino, and her mom's pedicure clients. "She quickly realized there are two kinds of people in the world: the people who sit in the chair with their feet in the foot baths, and the people who kneel in front of the footbaths," Rue says. The outfits help her stand out.
And then there's the element of control. We learn that Maddy lost her virginity to a 40-year-old man she met on the beach, but Rue says she was "100 percent in control." That's what a suit says, right? "I'm in charge here." The traditional Queen-Bee matched set can look almost businesslike: Cher Horowitz's plaid suit makes her look like the CEO of the school.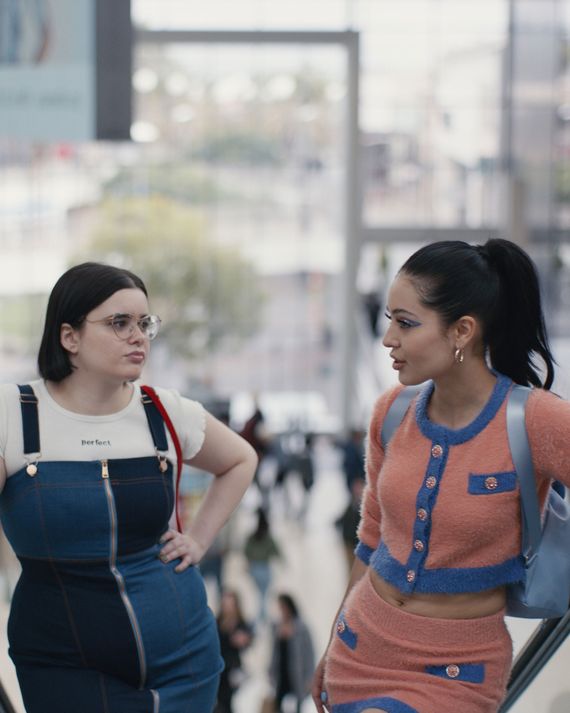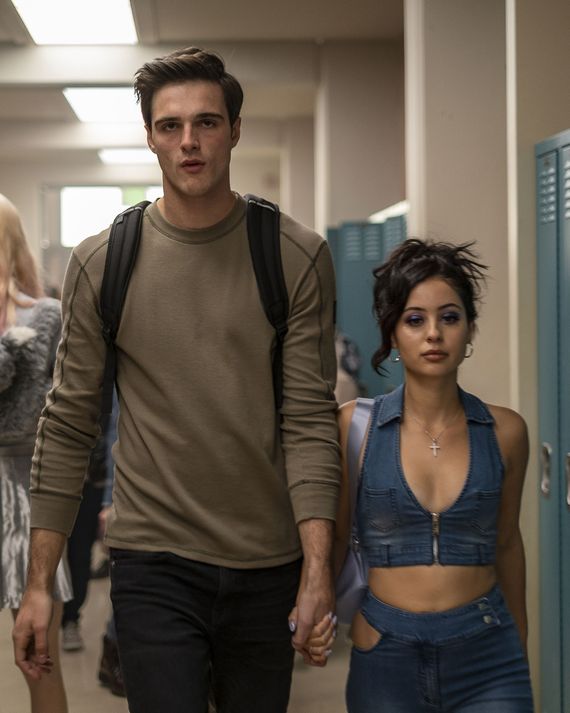 But Maddy's also Gen Z. She's working in a tradition established by Cher and Blair Waldorf, but she's not trying to look exactly like them. Haven't you heard the early, trashy 2000s are coming back? Maddy leans into the sexier, more logo-stamped aesthetic of that era, more in line with Paris Hilton, the Cheetah Girls, and anyone who wore a Juicy sweatsuit. That decade was a hedonistic, bacchanalian time for fashion. It was also a time when people realized, on a large scale, that you could be famous for doing nothing except documenting your life. "In the first episode, she's talking about what she should wear to this party, but she's been planning her outfit for weeks," Bivens told the Cut. "She puts a lot of effort into her look. She'd put together looks just to put them on Instagram." And the beauty of a matching set is that it requires that you have enough income to buy two new things at once, but once it's bought, you have no other effort to put in.
"We definitely decided from the beginning that we wanted her to wear sets, that would be a thing for her," Bivens told the Cut. "[Euphoria creator Sam Levinson] was interested in girls seeing looks out in the world and being able to say 'That's so Maddy.'" Alexa Demie, who plays Maddy, would text Bivens inspiration images of what Maddy would wear. (On the press tour for the show, Demie wears similarly aughts-inspired outfits, including a dress with an exposed thong.)
When it comes to the characters on the show, "Jules has the most fun in terms of experimenting with looks," Bivens said. Whereas "Maddy probably pushes it the furthest with what is acceptable." Jules is trying to express herself, whereas Maddy is looking for attention — on the 'gram and off.
But there's something tragic about her two-pieces, too. Euphoria, unlike Jawbreaker or Heathers, isn't a dark comedy — it's a drama. Maddy's watching Casino not just because she thinks Sharon Stone is fabulous, but also in order to cope with her own abusive relationship. There's a harrowing scene where the police handcuff her and cut off her tank top in order to see bruises left by her boyfriend. It's a moment when Maddy's control over her aesthetic — one of the few places where she actually puts in effort — is forcibly removed. She spends the rest of the episode in a Casino-inspired fur coat that she demands from her boyfriend, but soon enough she's back in her brightly colored uniforms. Who has the control now? It's a question the costumes force us to ask.