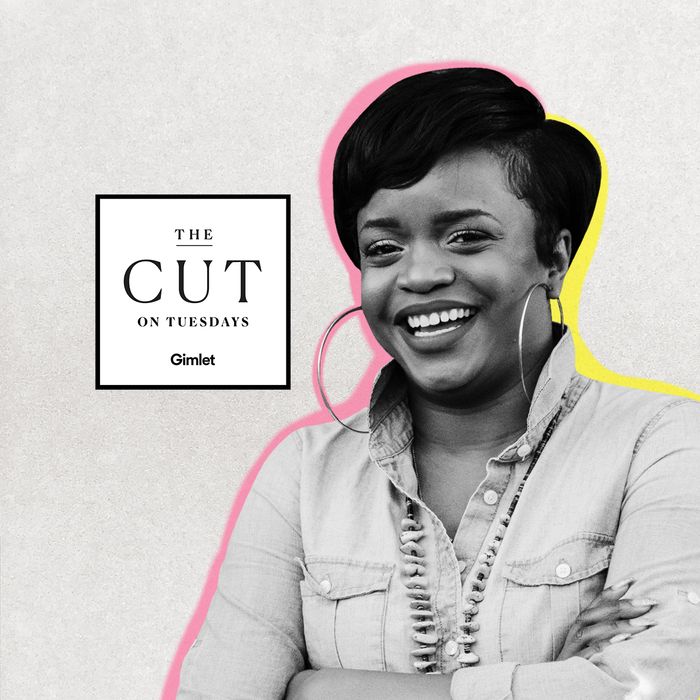 Photo: Reginald Cunningham of Pure Black Photos
On this week's How I Get It Done podcast episode, Stella Bugbee talks to Brittany Packnett, the prominent activist and co-founder of Campaign Zero, a policy platform to stop police violence. Brittany became a leader in the fight against police brutality in 2014, following the murder of Michael Brown in Ferguson, Missouri, and was appointed to the Task Force on 21st Century Policing by President Obama, who once said that her voice "is going to make a difference for years to come." Stella and Brittany discussed the first protest she ever attended, how she deals mentally and physically with death threats, and what role grief has played in her life and work.
Brittany: The very first protest I ever organized myself was when I was 9 or 10 and there were no black Santas in the mall where we were shopping in St Louis … And I just don't understand why, because so many of my heroes, so many of my role models were black. And so I asked my dad about it, and we had a conversation. He was like, well, what do you want to do about it? So we put signs in the hands of my cousins and my friends and his church members, and we marched in the St. Louis Galleria, and we got ourselves a black Santa … So there was this moment for me when I was very young where I realized that ordinary people can say the truth out loud and in public. And that in and of itself is an act of protest. And that's really what protests and activism are. It's speaking the truth out loud and in public wherever you are.
Click above to hear more about Brittany's travel hacks, and how she unwinds with karaoke nights. Don't forget to subscribe to the podcast wherever you listen.