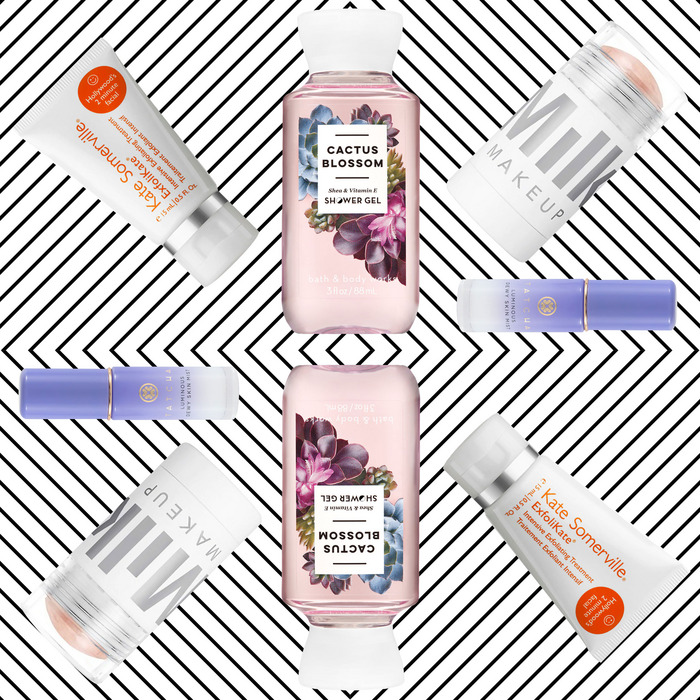 Photo: Courtesy of the retailers.
Want to feel big? Giant? On top of the world? Queen of your domain and the tri-city kingdom around it? You could … launch a successful business, win a tennis tournament, take mushrooms! OR — and this one's easiest, you're gonna love it — surround yourself with mini beauty products.
Nothing quenches my thirst for luxury goods like the cheapest possible luxury good. Why buy a $250 bottle of perfume that'll take eight years to get through, knowing that your cartoon-watching, commercial-brainwashed consumerist ass is going to want to replace it in a few months anyway? Sometimes it just makes more sense to buy in mini. I've never seen the bottom of a bottle of toner. (Maybe you have? What's it LIKE, down there?) I get bored of body washes about 57 percent through.
Based on years of user experience and hours of idle shopping, I've compiled my list of favorite mini luxuries. In a few decades' time, perhaps it will warrant a permanent basement exhibit in The Art Institute of Chicago! I'm dreaming small!
Now say it with me: May your attention span remain short, your tastes eccentric, and your budget modest. 
A Tiny, Fancy Body Wash
A Miniature Minty Foot Cream
A Very Small Tube of Exfoliator
A Bitty Pot of Finishing Powder
A Cute Little Skin Mister
A Wee Bottle of Shower Gel
A Bunch of Little Skin-Care Products
A Diminutive Hair Spray
A Stubby Stick of Highlighter
If you buy something through our links, New York may earn an affiliate commission.