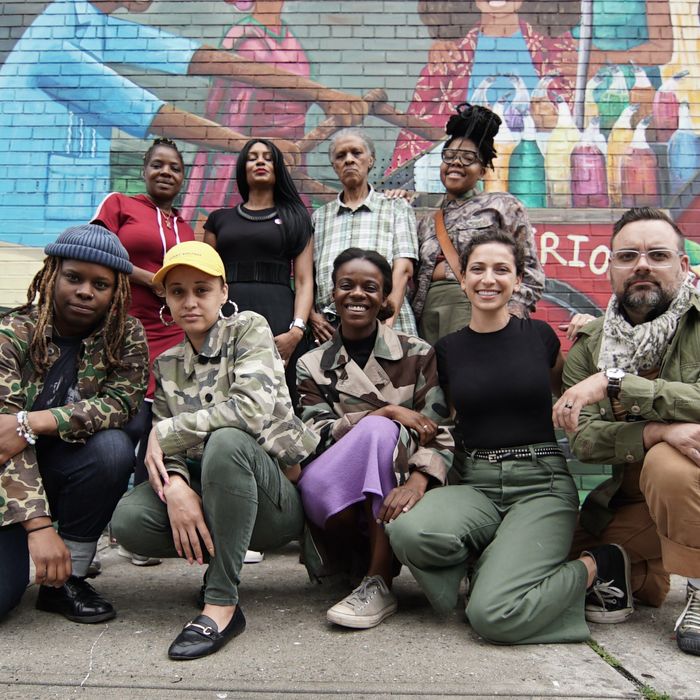 The people of LULAH, with Wadud, the founder, in the center of the bottom row.
Photo: Jordan Battiste
Maurcena Wakefield is a gunshot-wound survivor who was incarcerated on a domestic-violence charge involving an abusive former partner. She always had an interest in crafting: "When I was a little girl, I had a passion for learning to work with a sewing machine." So when her case worker told her about LULAH, an ethical fashion line that teaches bag-making to women who have been incarcerated, she signed up.
Last week, at Mara Hoffman's studio space in Flatiron, Wakefield graduated from the 12-week-program. She and four other women — Malinda Chabrier, Rita Copeland, Jameka Johnson, and Aisha Radellant — learned how to sew and work with leather, career skills that they hope to use to rebuild their lives after leaving prison.
Tears are shed at many graduation ceremonies, but the Lulah graduation was more moving that most. LULAH was founded by Ibada Wadud, who formerly worked on Kate Spade's corporate social responsibility team. At Kate Spade, she worked on a project where artisans in Rwanda made a bag for the brand, which is similar to what she eventually created with LULAH. Wadud also serves on the WPAs Emerging Philanthropists board and teaches yoga at New York jails and prisons.
Wadud herself has been arrested. While working in Spain, she was wrongfully accused of illegally immigrating to the country and sent to prison for 30 days. She named LULAH after her mother, who, she says, did everything she could for her daughter but still couldn't prevent her from becoming involved in the criminal legal system. "Not even our mothers can protect us from the structural discrimination that has brought us here today," Wadud said at the graduation.
Unlike Carcel, the Danish brand that came under fire earlier this year for positing use of prison labor as ethical production, LULAH sets its graduates – who are paid through fiscal support provided by the First Lady of New York through the WPA– up for long-lasting careers in the fashion industry. Wadud conceived of LULAH as a way to give formerly incarcerated women a hard skill that's niche, technical, and valuable. The training program is in partnership with the Women's Prison Association, and it's the only one that offers a skill as technical as leather-working. The LULAH tagline is that they want to provide women impacted by the criminal legal system dignified careers in fashion.
The graduates learned from experts who have worked at brands like Tibi and Shinola. At the graduation, they were each given a diploma and a stole, and posed for pictures with the LULAH executive board as well as Wadud's mother, Lulah herself. Many tears were shed.
LULAH's signature bag, the Marg, will launch this fall. It's a tote that has several components, including a cardholder and a cross body/belt bag, to help with organization. When the products roll out, they will all be made by formerly incarcerated women. Wadud trusts that the LULAH customer will appreciate the design and the story in equal measure.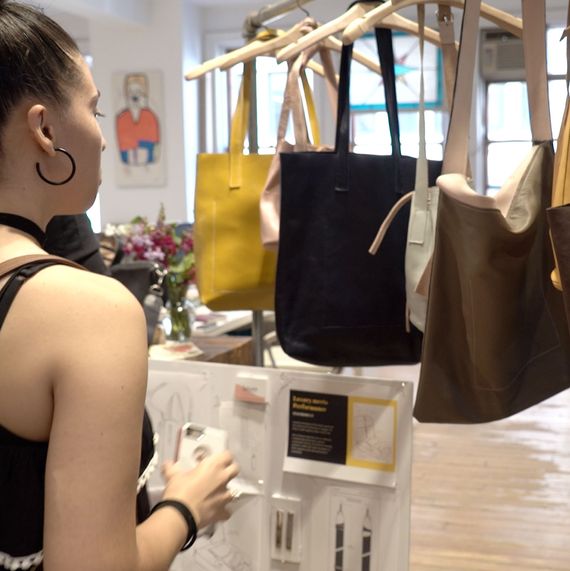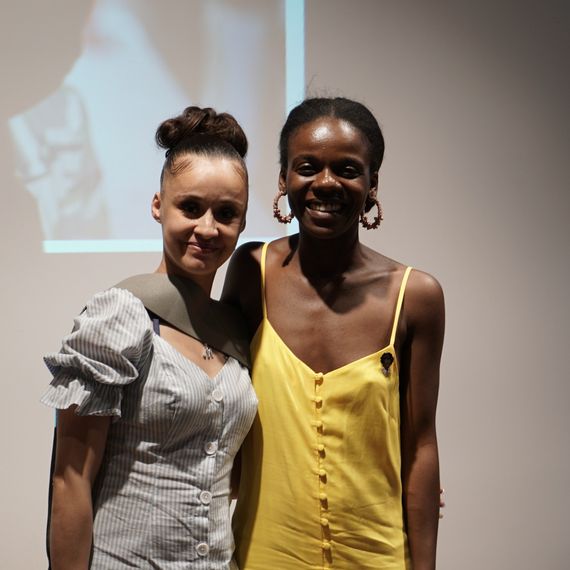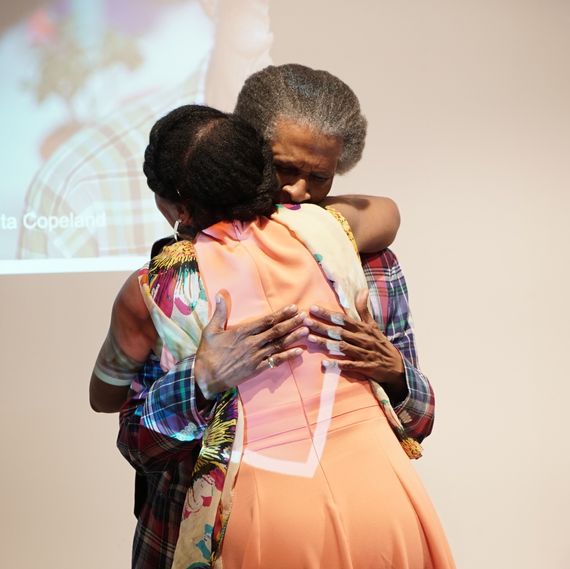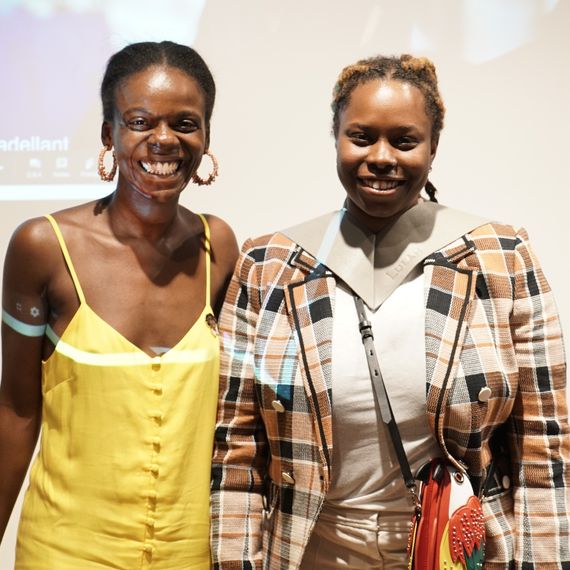 This post has been updated.