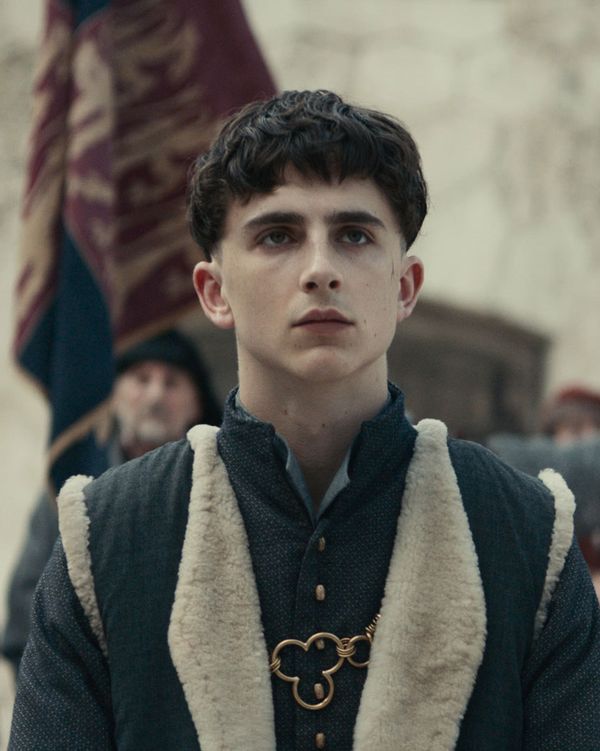 I'm sorry, the old Timothée Chalamet hair can't come to the phone right now. Why? Because it's dead. Pour one out and turn up some Sarah McLachlan for Chalamet's beloved, perfect waves. First seen in Ladybird and Call Me by Your Name, the artfully disheveled chin-angled was dubbed "once-in-a-generation hair" by GQ. It became so popular that women started asking for the "Ti-mo-tay" in salons.
But new pictures show that the cut has met an untimely end. In the new Netflix Shakespearean drama The King, in which Chalamet plays King Henry V, he's sporting a new style that looks like a bowl cut, plus terf bangs (can we call it…the towl?) It seems at least somewhat historically accurate. And as Twitter pointed out, it also resembles the "pencil" haircut that Claire gets on Fleabag. Rather annoyingly, it also looks pretty good on him.
For those of you still mourning the Ti-mo-tay and who aren't ready yet the towl. Don't worry — Chalamet will be playing a famous literary character known for having great hair very soon: Laurie from Little Women.