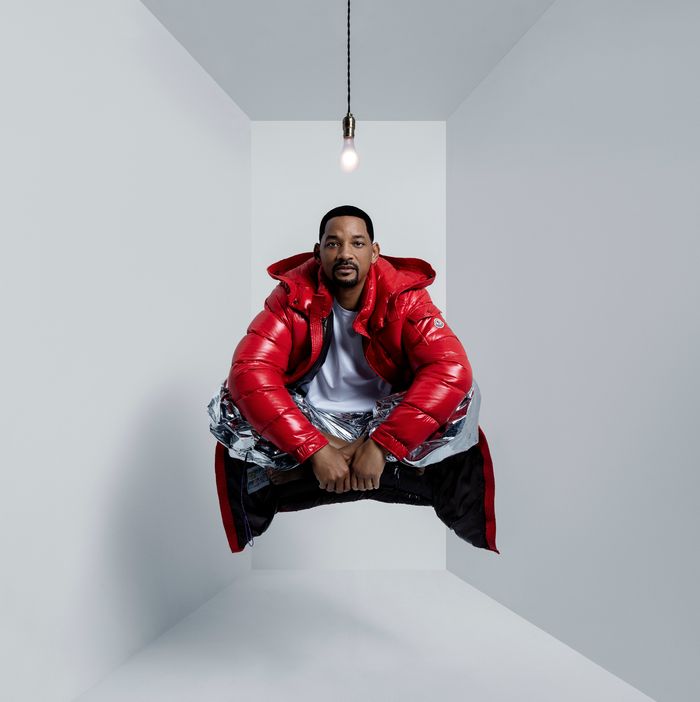 As the Genie in Aladdin, Will Smith spent a lot of time floating around. He must have liked being airborne, because he's levitating again — this time in his first-ever fashion campaign with Italian brand Moncler.
The campaign is called "Genius Is Born Crazy" and was shot by Tim Walker. Moncler is known for unlikely fashion collaborations — it's teamed up with labels like Simone Rocha and Palm Angels — but this time, the brand hasn't asked Smith to design anything. Instead, he's serving as the poster child for a campaign celebrating out-of-the-box thinking. (Geniuses are often labeled crazy until their virtuosity is acknowledged, after all.)
As an actor, producer and musician, two-time Academy Award nominee, and Grammy winner, Will Smith certainly can't be accused of being uncreative. But although his charismatic brand of creativity has been going strong for years, "Genius Is Born Crazy" marks the first fashion campaign in the artist's career. Check out the campaign video below.