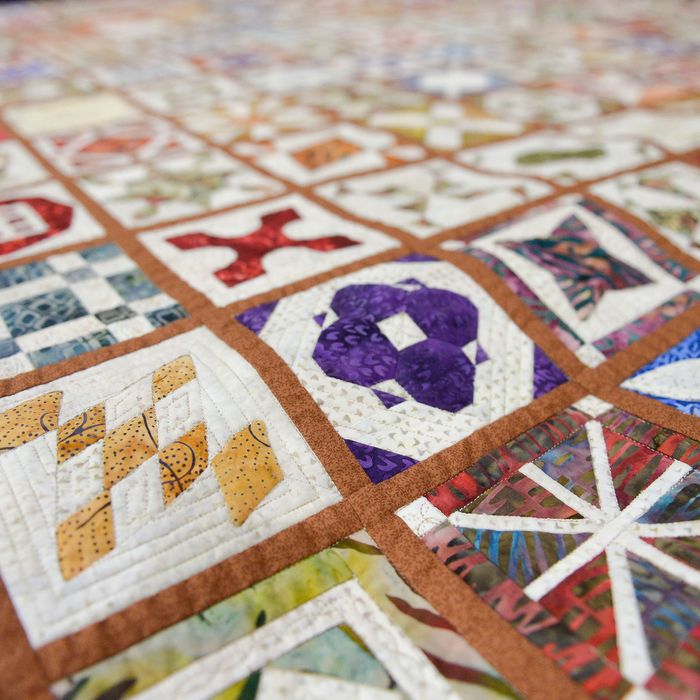 Photo: Lewis Geyer/MediaNews Group via Getty Images
I came across The Book of Life by way of a newsletter started by a man who once wrote an article about sugar that I enjoyed (I'm not sure if I still like the sugar article, but I guess that's how life goes).
In his newsletter, the man (Ian Leslie) linked to a short, elegant essay about teasing and why we like it — "We sense the teaser trying to give us a useful little shove in a good (and secretly welcome) direction and therefore know that, at its affectionate best, teasing is at once sweet and constructive" — and I was like, huh, yes, that's exactly true, more please. And there was more: There were hundreds of essays about love, relationships, breakups, work, friendship, ambition, and perseverance — all the big topics that I keep trying to throw myself at and understand. (The site is broken into six categories: Relationships, Work, Self-Knowledge, Sociability, Calm, and Leisure.)
The essays in each category are all presented without bylines, in the same gentle, restrained, no-nonsense but vaguely poetic and mysterious British voice. What IS this site? I thought. Who is profiting? Hmm. After about the fifth essay on how to find love, or cultivate it, or recognize when it's going wrong ("You are, to a far greater extent than you perhaps realise, already alone"), I initiated the full "Oh, I like this" protocol, which included signing up for the newsletter and following it on Twitter. The content felt loony enough, though — is this a scam? Is this secretly conservative propaganda? (I'm always falling for that; I think I'm more conservative than I like to admit) — that I was relieved to see a number of people I admire already followed the site on Twitter. The Book of Life is an offshoot of the London-based School of Life, an organization started in 2008 by the philosopher Alain de Botton and the artist Sophie Howarth, aimed at helping people "develop self-knowledge."
And now I've been getting the newsletter, and I love it. That's all. I recommend the site. Its layout is also quietly welcoming — taken all together, it feels like an earth-tone quilt, made up of modest but carefully pieced together squares. Reading it, I feel wrapped up and comforted. Also inspired, heartened, and forgiven, or at least hopeful. The site also sells cheesy stuff like aprons and tote bags, which I also found strangely relieving, like "Aha, they're just trying to make money like the rest of us." (There remains a sense of being lured in and potentially tricked … like I'm leaving a trail of breadcrumbs directly to my soul.)
There was a moment I did not like, however, when the newsletter sent me something about "the gift of a long lasting marriage," right when that was the last thing I wanted to hear about. But then what they were really suggesting was that people buy their books to give as wedding gifts. I had sort of thought the website was "on my wavelength," and so this seeming betrayal (this is not the content I want to hear about right now) was unexpectedly jarring. But then it was just about giving someone a present. It's not that I, personally, need to be married now. Okay. Carry on.
I also really like the essay about the importance of making a home ("We need to get home to remember who we are"). That's what I'm talking about.