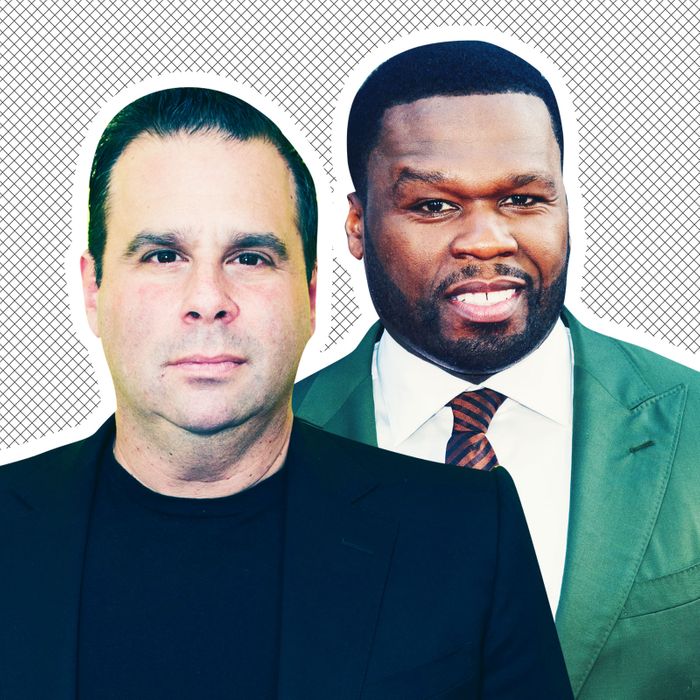 Back in May, when we were much younger, rapper 50 Cent took to Instagram to call out Hollywood producer (and, more relevantly, fiancé of Vanderpump Rules star Lala Kent) Randall Emmett about how he owed him a million dollars. Do you remember? Hm? Remember #MoneybyMonday? Remember Randall called him "Fofty" by accident? Please refresh your memory.
On Sunday night, Andy Cohen hosted Fofty on his talk show Watch What Happens Live where they discussed the Randall drama in detail:
Though the reason why Randall Emmett owed 50 Cent a million dollars remains somewhat nebulous and, I guess, business-related in a way that seems like it would take a long time to explain and would ultimately be boring to hear about, 50 Cent says he does not regret taking the argument to social media. "I got me paid right away, he paid right away," he said, which you might remember is true — Emmett got him the #MoneybyMonday, per Fofty's request.
While 50 Cent says he does not carry any animosity toward Randall or Lala Kent, who became involved in the feud after Fofty shared a Vanderpump Rules clip wherein she discussed the somewhat salacious origin of her relationship with Randall ("The first night we banged, I got a car the next day"), he tells Cohen that he does not believe he will attend their upcoming wedding. It's sad, of course, but ultimately it makes sense that he would not.
It's important to remember that although we experienced this feud in May, and although it is tempting to think about how much of our life has passed us by since then, and how we will never get those months back, and how perhaps we wasted them like we did the majority of our youth, we are still younger now than we will be whenever Randall Emmett appears on Watch What Happens Live to shed light on his side of the feud.
Let's resolve make the most of each day — until then.