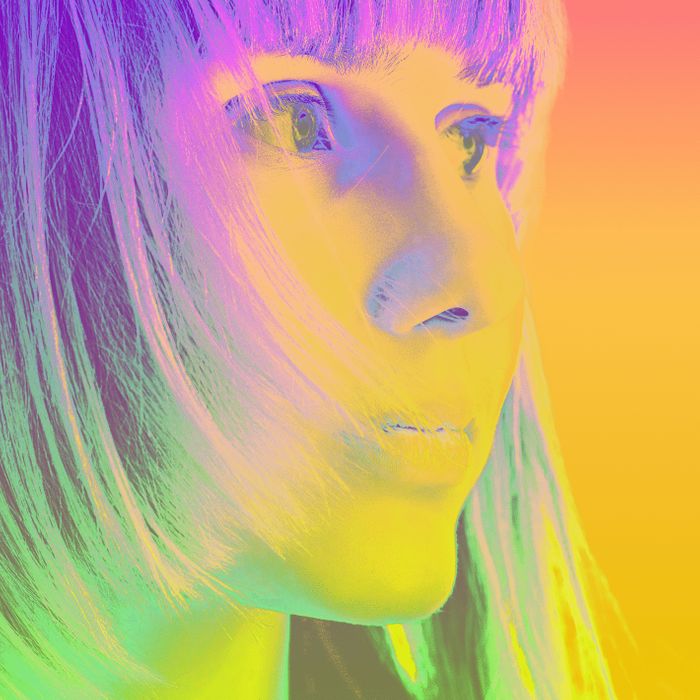 Photo-Illustration: by Stevie Remsberg; Photos: Getty
Cream toner seems like a dream product for millennials — a generation of people who love skin care but never have enough time to do anything. A hybrid, phase-changing product that promises to replace both your toner and your moisturizer, it starts as, yes, a cream, then turns to liquid on contact. The goal is to leave your skin prepped (the toner part) for whatever else you're layering on, while also hydrated enough (the moisturizer part) that the skin-care minimalists among us might not need anything else.
But does a cream toner work as well as a standalone toner and moisturizer? The short answer is: maybe.
First to market was Laneige Cream Skin Toner and Moisturizer, which launched in Korea fall 2018 and has a nearly five-star rating (with nearly 400 reviews) on Sephora, with a 96 percent approval rating. Not easily achieved. Then there's the Cosrx Light Fit Water Toner to Cream (in reality, it's the other way around) and the 'Hanskin' Avocado Cream Skin, all recently featured on the definitive K-beauty blog, Soko Glam's The Klog. Product early adopters have also ferreted out Amorepacific's The Essential Creme Fluid as a great cream toner in everything but name; I feel the same way about the Botanic Farm Avocado Honey Rich Toner.
Out of the pump or bottle, the textures of these products range from milky to a gel-moisturizer vibe. The one I tried — Cosrx Light Fit Water Toner to Cream — is $21 for 4.4 ounces on Soko Glam. The ingredient list is welcomingly brief and packed with hydrating things like mineral-rich sea water, niacinamide, hyaluronic acid, and a few silicones. I found it light, cool, and slippery, like a refreshing summer moisturizer that can't be too unctuous because it's designed to sit under a layer of sunscreen. (Laniege's product is milkier but still has serious moisturizing power.) The Corsx cream toner dried down to a slightly tacky finish but was neither shiny — often a problem when products leave a tacky finish — or terribly sticky, and my rather dry and dehydrated skin took to it surprising well.
As the only skin-care product layered under a medium-coverage gel foundation and a cream concealer, the cream toner prepped my skin well enough that my makeup didn't sink into my fine lines. Usually makeup makes itself right at home in my burgeoning crow's feet, so this feature alone strikes me as deeply endearing. I don't think it would be quite enough for winter, but I'd use it as a hydrating toner, adding a serious moisture bomb on top like Kiehl's Ultra Facial Cream, to combat drying central heat.
Who should give it a miss? If you don't like the feeling of product on your skin, this might not be for you. If your skin is hyper-sensitive, it might be irritated by the bergamot essential oil in the Cosrx cream toner — the No. 1 gripe of posters on Reddit's Asian beauty subreddit — but other versions might work. Or, hey, if you're a more-is-more type, then maybe you don't want a multi-tasking product.
I know I'm just one data point, but I didn't experience any stinging or redness on my sensitive skin, and my rosacea didn't flare up. Plus I'm down with anything that saves time, money, and shelf space. It's even handy for a travel skin-care edit. After all, on a long journey even a straw weighs heavy, as the Spanish proverb goes.
And it turns out that my suspicion about millennials was right. Stella Kim, head of marketing for Laniege U.S., told me that the brand's scientists worked on the idea of a toner/moisturizer hybrid for 19 years. But the idea became more appealing recently, as people have started trying to streamline their lives. Consumers want fewer steps, Kim says, but they want products that really work. "Our scientists conducted a poll, revealing that most of the millennial women are not willing to skip their toner and moisturizer," she explains.
Ask and ye shall receive, fellow harried millennial skin-care addicts.
Shop the Story
If you buy something through our links, New York may earn an affiliate commission.