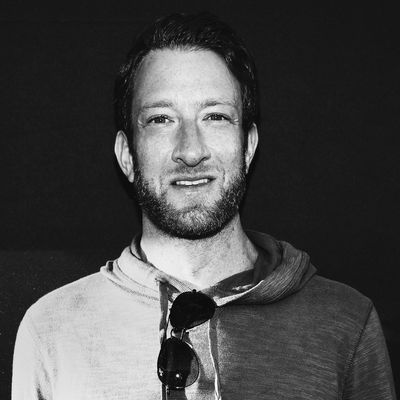 David Portnoy.
Photo: Cindy Ord/Getty Images for SiriusXM
In an impressively ill-advised move, the provocative founder of Barstool Sports is proudly vocalizing his intent to flagrantly violate U.S. labor law —something that goes against the best interests of truly everyone, himself included.
Dave Portnoy, a 42-year-old Boston resident who boasts the nickname "El Presidente," has never hid his anti-labor sentiments; on Monday, he yet again put them on display in light of the news that the Ringer had organized. "Heard @ringer employees want to unionize. Little refresher how I feel about unions," he tweeted, along with a link to a tirade he wrote after Gawker formed a union in 2015. In the four-year-old article, he challenges his employees to unionize just so he could "smash their little union to smithereens." (Clearly, his sentiments have not changed.)
While many replied to Portnoy's incendiary tweet, it was a comment from Live Science staff writer Rafi Letzter — who offered to advise any Barstool employee interested in organizing — that set the founder off. In response to Letzter's tweet, Portnoy wrote, "If you work for @barstoolsports and DM this man I will fire you on the spot."
This, as many were quick to point out on Twitter, is a blatant violation of the National Labor Relations Act of 1935, which explicitly says that employers cannot "dominate or interfere with the formation or administration of any labor organization." The New York State Department of Labor tweeted at him that it would be "illegal to take any unfavorable action." The AFL-CIO responded, too. The fiasco even came across the radar of freshman congresswoman Alexandria Ocasio-Cortez, who informed Portnoy that "ALL workers in the US have the protected freedom to organize for better conditions."
Portnoy, predictably, remained defiant. "Hey @AOC welcome to thunder dome. Debate me," he responded to Ocasio-Cortez. He then went on to quote-tweet and reply to his numerous critics with messages like "I'll crush you like a grape" and "cry about it." He even posted an image of a shirt bearing his face and the words "union buster."
While this is the first time Portnoy has so publicly doubled down on how eager he is to violate labor law, this combative behavior is not out of the ordinary — it's to be expected of him. At any chance he gets, he rallies his misogynistic fan base to relentlessly harass and attack female journalists who cover him critically. And, even after he declares himself victorious, he doesn't let it go.
Too bad for Portnoy, it appears that his employees may already be organizing.