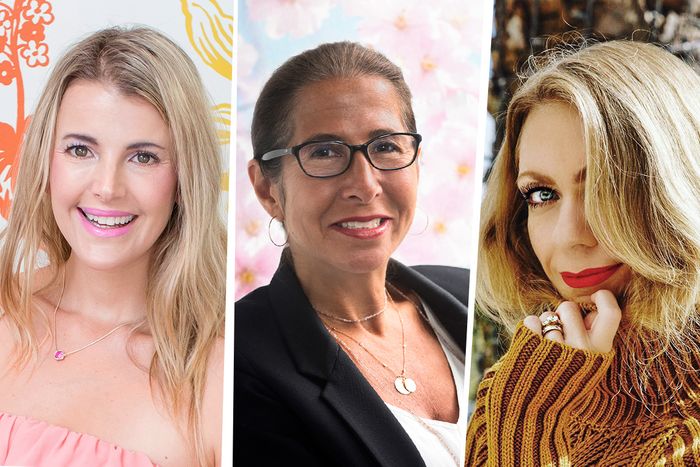 Photo: Courtesy of talent
With summer now in full swing, many of us find ourselves noticing parts of our bodies that are seeing light for the first time in months. And, thrilled by the snap of shimmying into a new swimsuit and the freedom of slipping into breezy, higher-hem skirts, shorts, and dresses, it makes sense to want to help our newly exposed skin looks its best. Of course, in reality, confidence doesn't actually require any external changes, but for those looking to do a little upkeep, skin-texture treatments are a big market. If you've tried to counter unwanted dimples and ripples on your thighs and derrière with dry brushing, scrubs, creams, massages, body wraps, or even lasers, then you know that most measures typically only offer minimal, very temporary smoothing and tightening.
The good news: There's a different approach, if that's something you're interested in. Cellfina, a single-visit, minimally invasive procedure intended to reduce cellulite, caught our attention in particular. While weight gain, fluid retention, and decreased circulation can play a part in the appearance of cellulite, the biggest culprit is the breakdown of fibrous connective tissue that functions to contain the layer of fat between our muscles and skin. As we age (sometimes very early on, as heredity can also play a part), this tissue stretches and causes cellulite to appear.
Cellfina, an FDA-cleared, in-office procedure performed by a qualified physician, addresses the condition of this tissue, smoothing it, according to the brand, for results that can be visible in as little as three days and still evident two years after treatment. (Cellfina has reported that in a pivotal clinical study for FDA clearance, participants retained treatment benefits for more than two years in some cases.) Because the procedure is done in a medical office, costs vary according to each doctor's rates and each patient's needs. Here, Cellfina invited three women who have struggled with cellulite to try the procedure for free, and to share their experiences.
Rachel Pitzel, L.A.-based lifestyle blogger
The first time I noticed cellulite I was 11 years old, so it's been something of a lifelong issue. I've always been very physically fit, I eat well, and have usually been able to minimize the appearance of cellulite by being toned. But with two pregnancies and age, it gets harder to hide. When I heard about Cellfina, I was excited to try it. Most "treatments" and "therapies" I knew about before only help minimize cellulite. And let's be honest, many of them do absolutely nothing at all.
Cellfina is done in a doctor's office. First, you go in and they mark the spots they're going to treat. Then you lie down and the medical team numbs you. The treatment feels like a suctioning sensation; I felt pressure but no pain. In total the whole thing took about two hours. I was able to drive home wearing a compression garment (I wore my own shapewear), but wasn't able to do much the rest of the day.
I noticed results right away. It's only been about five weeks since the treatment, and apparently it can take up to a year to see full results. My bottom looks amazing so far, and I think it will continue to look better as the months go by. I think it takes a bit longer to see results on the upper thigh, which is the area that bothers me more, but it does look better already!
Laura Peters, sales professional at New York magazine
I've struggled with cellulite my entire adult life. I've used over-the-counter lotions to no avail and have really been bothered by it. I love going to the beach on warm-weather vacations, so reducing it has felt important to me. When I heard about Cellfina, I was very hopeful because I read so many positive reviews. I'd heard it might be uncomfortable and that the most painful part would be the numbing. I was also told by the dermatologist I consulted with that the whole procedure would take about 15 to 20 minutes. All were accurate. The procedure itself didn't really hurt. I felt pressure and a little pinching, but nothing that was a big deal.
After the procedure, I felt a little soreness, which lasted a few weeks but didn't stop me from returning to normal life right away. I even went for a jog three or four days later. I was warned about, but not prepared for, the bruising from the procedure, which lasted about three or four weeks. You just have to ride it out — it's worth it. It took a few weeks to see any difference, but I really noticed it after four weeks when I took my "after" photos. My "behind" looked smoother and firmer, so seeing that change was very cool! Honestly, I see more improvement every day, which is really exciting. I feel much more confident now about heading to Aspen for a trip where I'll be spending a lot of time by the pool.
Irina Bromberg, Miami-based lifestyle blogger
I've had cellulite since my early 20s. I first noticed it on my legs at college. No matter how hard I exercise or how much I weigh — I gained and lost over 100 pounds during my two pregnancies — my cellulite never budged. Being constantly in front of a camera, it really bothers me, so I exercise three times a week, eat a very healthy diet, and have tried everything from creams to massagers to suction cups, but nothing ever made even the slightest difference. So I was very skeptical about Cellfina, even though I'd heard it was different and effective.
The whole experience lasted about three hours. I listened to my favorite audiobook and didn't feel any pain. I took the rest of the day off to relax and only felt discomfort when sitting down. I felt some numbness and soreness, but didn't take any pain-relievers and could definitely walk normally. Gradually, I resumed exercising after a week. After about a month, I started to see results. The best part: I was recently packing for vacation and realized I don't have to worry about camera angles any more.
For more information, including usage precautions, and to find a physician to consult with, visit cellfina.com.
This is paid content produced for an advertiser by New York Stories. The editorial staff of The Cut did not play a role in its creation.