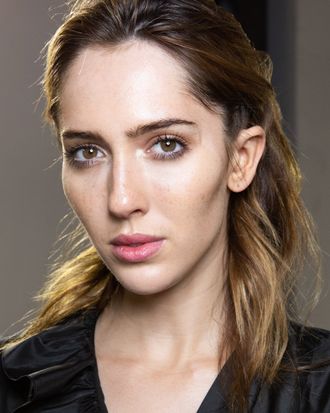 Photo: Rosdiana Ciaravolo/Getty Images
25-year-old Teddy Quinlivan has the honor of breaking history with Chanel. The transgender model was originally discovered by Louis Vuitton's Nicolas Ghesquière and officially came out in 2017. Now, she has the honor of being the first openly transgender model to appear in Chanel Beauty advertising.
"This was a victory that made all of that shit worth it," Quinlivan wrote in a heartfelt Instagram caption, after describing the bullying and abuse she has suffered. She's previously walked twice for Chanel, but said, "When I came out I knew I'd stop working with some brands, I thought I'd never work with the iconic house of Chanel ever again. But here I am in Chanel Beauty Advertising."
She's currently on the brand's beauty Instagram channel, and hopefully will appear in more print and digital ads in the future. She's also previously starred in other beauty ads, including ones for Milk Makeup and Maison Margiela fragrances.
Earlier this month, Victoria's Secret hired its first transgender model, Brazilian Valentina Sampaio. It's nice news all around, that will hopefully be the first of many.