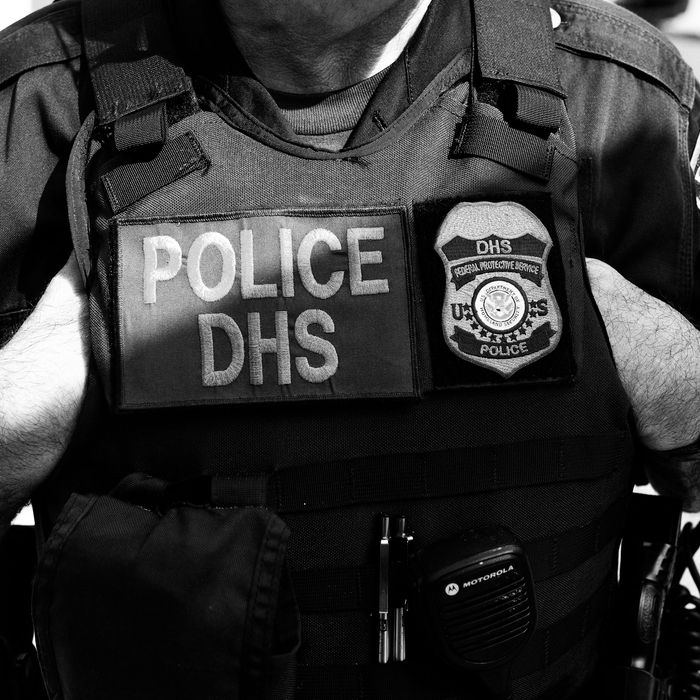 Photo: Bastiaan Slabbers/NurPhoto via Getty Images
On Wednesday, Immigration and Customs Enforcement (ICE) rounded up hundreds of undocumented workers during a raid on workplaces throughout Mississippi. By the end of the day, over 650 people had been arrested — leaving the children of those taken into custody scared, uninformed, and without guardian supervision as they waited for their parents to pick them up from school.
"Children relied on neighbors and strangers to pick them up outside their homes after school," reads a report from local CNN affiliate WJTV. "They drove the children to a community center where people tried to keep them calm. But many kids could not stop crying for mom and dad."
The outlet also reported that at one point an 11-year-old named Magdalena Gomez Gregorio cried out, "Government, please show some heart. Let my parents be free … I need my dad and mommy. My dad didn't do anything, he's not a criminal."
WJTV also spoke with Christina Peralta, the godmother of two kids whose mother was arrested in Wednesday's raids. Peralta said, "The children that I'm with, their moms been here for 15 years and she has no record. A lot of people here have no record. They've been here for 10–12 years."
On Wednesday, BuzzFeed News spoke to a woman named Dianne, who says her fiancé was arrested at the chicken processing plant in Mississippi where he worked. He has lived in the U.S. for more than 20 years, she said, and has three teenage children, whose mother was also arrested during the raids. Dianne recalled picking the children up from their school: "They were crying. They were shocked … I'm just trying to stay strong for them. I'm trying to remain as calm as possible. It's one thing to know this could happen but it is another to see it happening. This is heart-wrenching. They are scared."
Of ICE's despicable actions, Southern District U.S. Attorney Mike Hurst merely said, "While we are a nation of immigrants, more than that we are first and foremost a nation of laws." The implication being that the country's rule of law is at odds with a national commitment to maintain the rights of immigrant families who live together within our borders. And, while traveling to Guatemala on Thursday, ICE acting director Matthew Albence defended the raid more explicitly, per the Washington Post: "This was a textbook operation, carried out in a safe manner, and done securely." At a news conference in Jackson the day before, Albence had announced that arrested individuals would either be immediately deported, prosecuted for crimes, or released following immigration court hearings. This suggests that, even in the best outcomes, parents and children could be separated for a very long time.
BuzzFeed News reported on Thursday morning that, according to the owner of the gym, all of the children had been placed with a relative by Wednesday evening, and that some of the arrested workers had been "shuttled back to town."
The Clarion Ledger confirmed on Thursday that about 300 of those arrested the day before had been released from custody.
It's clear that ICE raids are targeting workplaces where employees labor to support themselves and their families. BuzzFeed reports that workplace arrests by ICE agents increased tenfold in 2018 compared to the previous year. In April, ICE arrested more than 280 people in Texas in what was heralded as the largest workplace raid in a decade. This week's raid is the latest in an anti-immigrant assault on working class families of color, fueled by the U.S. government with utter disregard for the pain it causes, including to children.
This post has been updated.