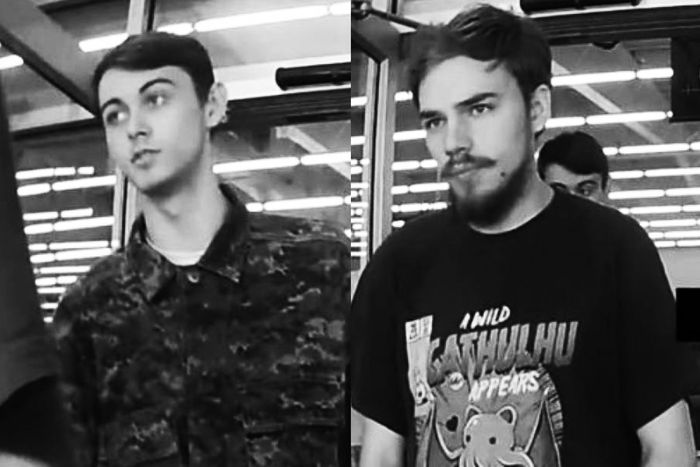 Photo: Royal Canadian Mounted Police
Police believe that the two bodies found on the shore of Manitoba's Nelson River Wednesday morning belong to 19-year-old Kam McLeod and 18-year-old Bryer Schmegelsky, the two Canadian teenagers suspected of murdering Chynna Deese and Lucas Fowler last month. McLeod and Schmegelsky were also charged with the murder of a man named Leonard Dyck.
Before the discovery, authorities found "several items directly linked" to McLeod and Schmegelsky near the river, including a damaged aluminum boat. "Our officers knew we needed just one piece of evidence to move the search forward & on Friday, August 2nd, the items found on the shoreline of the Nelson River & directly linked to the suspects, enables officers to narrow down the search," the Royal Canadian Mounted Police said on Twitter.
The teens had been on the run for several weeks, after the bodies of Deese and Fowler were found alongside a highway near Liard Hot Springs in British Columbia, Canada on July 15. According to the CBC, Deese, who was from Charlotte, North Carolina, and Fowler, who was Australian, were shot and killed sometime on either July 14 or July 15. The couple had been traveling on a road trip through the area in their blue Chevrolet van.
As NBC News reported, on July 19, a pickup truck and camper were found on fire about 30 miles south of Dease Lake, which is 300 miles away from where Deese and Fowler's bodies were discovered. The body of Dyck, a 64-year-old botany lecturer at the University of British Columbia, was found near the pair's charred vehicle. Dyck, who had a deep interest in the great outdoors, was traveling through B.C. on a solo camping trip.
McLeod and Schmegelsky had originally been reported missing before they were suspected of the murders of Deese and Fowler. A road worker named Alandra Hull had told 9News Australia that she witnessed the couple talking to a bearded man who "kind of looked frustrated" on July 14.
Deese's brother, British, told WCNC that his sister had met Fowler at a hostel in Croatia. She had traveled to Canada to visit him while he was working on a cattle ranch, and the two had planned a cross-country road trip. "It wasn't anything new, and they were very well vetted in travel and safety and all that," he said.
Police released video footage of the couple embracing at a gas station on July 13.
Deese's mother, Sheila, told WSOC that her daughter was an experienced traveler and that she'd found her match in Fowler. "It is a love story, a Southern girl goes out of the country, meets this Australian, and they were just the same personality," she said. "It was like two butterflies that found each other and they were going to be forever."