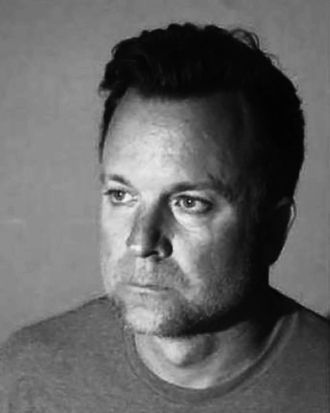 Photo: Los Angeles County Sheriff's Department
A former Los Angeles County Sheriff's Department sex-crimes detective has been sentenced to three years in prison for sexually assaulting a 15-year-old girl whose case he was investigating back in 2017. Neil David Kimball, a 20-year veteran of the department, had pleaded guilty to two charges of a felony lewd act on a child and felony unlawful sexual intercourse on July 9.
According to the Los Angeles Times, Kimball had worked in the Special Victims Bureau and was in charge of dozens of child-molestation cases since being assigned to the unit in 2013. Then, in 2017, while investigating the sexual assault of a 15-year-old girl, he abused her in his mobile-home trailer in Camarillo, California.
Kimball was initially charged with raping the victim while she was tied or bound, but DA spokeswoman Patrice Koenig said prosecutors determined that they could not prove Kimball had used force during the incident, reports the New York Times. Kimball was also accused of "witness intimidation by threat of force." Under the new plea agreement, Kimball must register as a sex offender and pay the victim $50,000 for her pain and suffering. He was also ordered to never contact her.
The victim did not report the assault at the time, and the Sheriff's Department was not made aware of it until a year later, after her father told the new investigator who had taken over her case.
This was not the first time Kimball had been accused of sexual assault.
In 2009, Kimball was investigated for sexual battery stemming from an incident that occurred at a Travel Inn hotel the year prior. As reported by ABC7, Kimball and his partner had been questioning a group of women at the hotel when some of them asked to use the bathroom. Kimball followed the women into their room, where, according to a memo from the Los Angeles County District Attorney's Office, he told them to get into a hot tub and proceeded to flirt with them.
One of the women alleged that Kimball exposed himself, then "forced her to touch his penis for three seconds" and grabbed her buttocks. No charges were filed against him at the time due to contradictory statements given by witnesses and a lack of evidence.
There was improper conduct during a 2014 investigation.
Sara Abusheikh, a Los Angeles fashion designer, wrote about an experience she had with Kimball when he was assigned to her sexual-assault case in 2014. In a Medium essay titled "Surviving Los Angeles Special Victims Unit," Abusheikh describes meeting with Kimball to talk about the sexual assault she had endured from an acquaintance. Abusheikh writes that Kimball "did not believe a rape had occurred" and questioned her "as if to try to elicit the confession of a criminal act." Kimball also called Abusheikh's rapist "a nice guy," telling her she should "let him make love to you gently." She also alleged that Kimball suggested he get high with her inside her apartment:
This veteran detective of this elite unit of law enforcement known as the Los Angeles Special Victims Bureau suggested, more than once, that he enter my apartment to get high with me — a then 24-year-old woman, living alone, having been raped and battered less than three weeks earlier.
A year later, Abusheikh met with a deputy district attorney who told her that Kimball was "a fine detective" and that there was no evidence to support her rape claim. She told the Daily Beast that her ordeal with Kimball and the DA's department felt like "a huge betrayal."
"You're only in this guy's presence because you've already been endangered, but we're not safe with him, either," Abusheikh said. "And we're trying to talk about that, and none of these adults who aren't experiencing acute stress are listening."