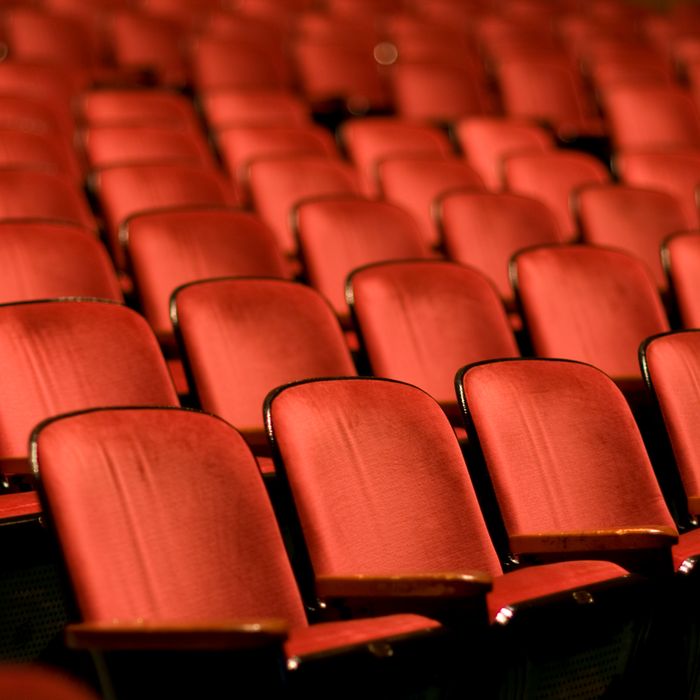 Photo: KLH49/Getty Images
Don't ever underestimate the wide range of interests a dog can possess. Aside from getting their bellies scratched, going on walks, and stealing food any chance they get, our dog friends might even enjoy a day out at the theater to see the award-winning musical Billy Elliot!
Prepare your heart to be filled with joy at the sight of a group of dogs having a grand ol' time at the theater:
The dogs, which included Golden Retrievers and poodles, attended a production of Billy Elliot at the Stratford Festival in Ontario, Canada. While this is probably one of the most blessed images our human eyes will ever witness, the pups' presence at the theater was for an important purpose: They're training to be service dogs. According to CBC, the dogs are learning how to behave in a theater so they can properly navigate their owner inside.
About a dozen dogs attended the "relaxed performance," which is part of the Stratford Festival's accessibility program. On the festival's website, it describes these performances as "specifically designed to welcome patrons who will benefit from a less restricted audience environment."
Laura Mackenzie, the owner and head trainer of K-9 Country Inn Working Service Dogs, told CBC that the dogs are taught to get used to lights, loud noises, and movement so that they can remain relaxed in such small quarters for a longer period of time. "It's important to prepare the dogs for any activity the handler may like to attend," she said. "The theatre gives us the opportunity to expose the dogs to different stimuli such as lights, loud noises, and movement of varying degrees. The dogs must remain relaxed in tight quarters for an extended period of time." The dogs also practice navigating through crowds and narrow aisles, and fitting in bathroom stalls.
Stratford Festival spokesperson Ann Swerdfager said that all the theater dogs were well-behaved. "I was in the lobby when they came in, then they took their seats, then got out of their seats at intermission and went back — all of the things we learn as humans when we start going to the theatre," she said. Such good pups!