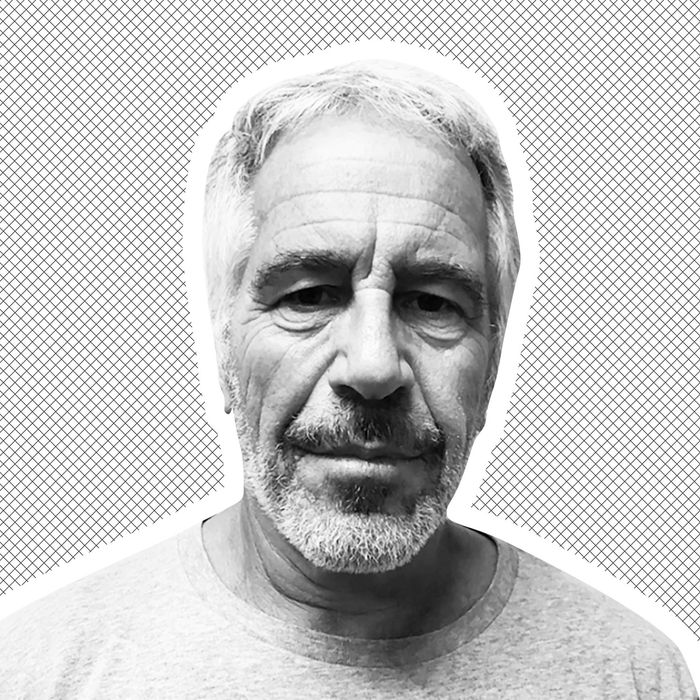 Jeffrey Epstein.
Photo: Shutterstock
At long last, explosive documents pertaining to billionaire and accused sex-trafficker Jeffrey Epstein and his alleged madam, 57-year-old British socialite Ghislaine Maxwell, have been made public.
Though the documents come from a 2015 defamation case against Maxwell, what instigated the drawn-out legal battle goes back much further. In 2009, a woman named Virginia Giuffre alleged in a lawsuit that Maxwell had recruited her into Epstein's sex ring when Giuffre was just 16 years old — a claim Maxwell repeatedly called "entirely false," compelling Giuffre to file the defamation lawsuit against Maxwell six years later. The case never went to trial: The parties settled out of court, then a U.S. District Court judge ordered that more than 2,000 pages of documents pertaining to it be sealed. Over the years, courts have challenged this decision while Maxwell has sought to keep the documents private. But today Maxwell lost her battle. A federal appeals court unsealed some of the documents, and they're as disturbing as anticipated.
Between allegations that Epstein and Maxwell held a 15-year-old girl hostage on the billionaire's private island and receipts for books Epstein bought about sadomasochism, the details in the documents shed a damning light into the child-sex-trafficking ring Epstein allegedly operated with Maxwell's help. (Though Epstein was charged with federal sex trafficking in early July, Maxwell has yet to faces any charges for her alleged involvement, and she has repeatedly denied facilitating or participating in any abuse.)
Below, here's what we've learned.
A 15-year-old Swedish girl was allegedly held hostage on Epstein's private island.
Rinaldo Rizzo, the house manager for one of Maxwell's close friends, testified that Maxwell once brought a "distraught" 15-year-old Swedish girl into his employer's home. (In a statement, a spokesperson for his former employer called these allegations "demonstrably false and defamatory.") Per his testimony, the girl explained to Rizzo and his wife that Maxwell had attempted to force her to have sex with Epstein on his private island (nicknamed Pedophile Island by locals) by taking away her passport and threatening her. When asked to describe her demeanor in more detail, Rizzo said, "Shaking, I mean literally quivering."
The documents contain incriminating photographs.
Included in the documents are a number of photographs of Giuffre alongside Maxwell, Epstein, and Prince Andrew, all of whom she claims she had sexual encounters with. (Buckingham Palace strenuously denied the allegations against Prince Andrew, calling them "categorically untrue," and denying "any form of sexual contact or relationship" between the prince and Giuffre.) There's also a photograph of a seemingly prepubescent girl with a bare bottom, censored in the document; the Palm Beach police seized the photo while executing a search warrant. According to the document, Giuffre also handed over multiple photos in which she is fully nude, but they're not included.
Giuffre claims she was sent to Thailand to bring back a young girl.
Per the document, Maxwell gave Giuffre tickets and hotel reservations to travel to Thailand, where Giuffre says she was instructed to meet a specific young girl and "bring her back to the U.S. for Epstein and [her]." (Giuffre produced records of her hotel stay in Thailand.)
Epstein apparently said he needed to have "multiple orgasms" a day.
A woman named Johanna Sjoberg testified that in early 2001, when she was a student at Palm Beach Atlantic College, Maxwell lured her to Epstein's "under the guise of a legitimate job of answering phones." Just one day later, per her account, another woman — whom Maxwell allegedly referred to as her "sex slave" — showed Sjoberg how to massage Epstein and bring him to orgasm. When asked during her testimony why Epstein "received so many massages from so many different girls," Sjoberg responded, "He explained to me that, in his opinion, he needed to have three orgasms a day. It was biological, like eating."
Epstein ordered several books about sadomasochism.
A 2005 Amazon.com receipt that Palm Beach police confiscated shows a number of incriminating books on sadomasochism that were billed and delivered to Epstein's address: SM 101: A Realistic Introduction, by Jay Wiseman; SlaveCraft: Roadmaps for Erotic Servitude — Principles, Skills, and Tools, by Guy Baldwin; and Training With Miss Abernathy: A Workbook for Erotic Slaves and Their Owners, by Christina Abernathy.
Giuffre says she was coerced into having threesomes with Maxwell and Epstein.
Tony Figueroa, Epstein's former bodyguard, testified that Giuffre told him stories of having threesomes with Maxwell and Epstein, which involved the use of "strap-ons and dildos and everything." He also claimed, per the document, that Maxwell asked him to recruit high-school-age girls for Epstein.
Epstein's associates allegedly used coded messages to arrange sexual encounters between Epstein and underage girls.
During the execution of a search warrant in 2005, investigators uncovered a slew of phone messages taken down by various people, including Maxwell, many of which were from "underage girls who were calling to schedule a time to come over to see Epstein," per the document. Furthermore, the document reveals that his inner circle used coded messages when recording especially incriminating details: For example, "work" referred to a sexual massage, and one note outlines an appointment for "Russian lessons" from someone "2x8 years old," apparently a reference to a 16-year-old girl.
Yet some of the messages were more explicit, per the document, suggesting Epstein and Maxwell never anticipated that they would face consequences for their alleged actions. In reference to recorded messages about sexual encounters with a minor, the court document reads, "these messages indicate the lack of secrecy of the fact that multiple young females were visiting every day and at least raises a question of fact whether Maxwell was knowledgeable and involved as Giuffre has said."