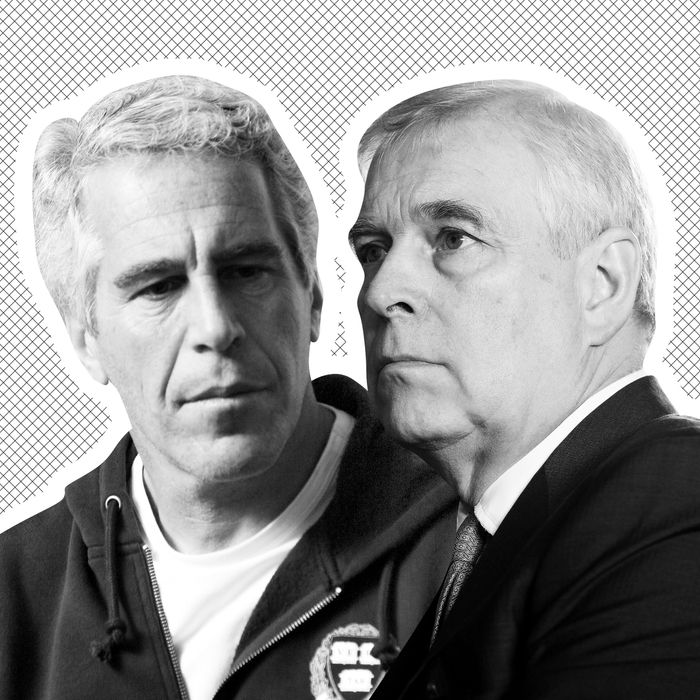 A new essay by writer Evgeny Morozov in The New Republic includes a small but chilling snapshot of the friendship between late billionaire and pedophile Jeffrey Epstein and Britain's Prince Andrew.
Morozov's piece, "Epstein's Intellectual Enabler," examines the connections Epstein might have made through literary agent John Brockman, and Brockman's exclusive Edge Foundation, whose annual "billionaires' dinners" Epstein participated in. In a 2013 email exchange between Morozov and Brockman, which Morozov includes in its entirety, Brockman makes multiple references to beautiful young women around Epstein, and describes happening upon Epstein and Prince Andrew receiving foot massages from "two young well-dressed Russian women" in Epstein's Manhattan mansion.
"Jeffrey Epstein, the billionaire science philanthropist showed up at this weekend's event by helicopter (with his beautiful young assistant from Belarus)," Brockman writes. He recommended Morozov meet with Epstein, adding that the billionaire "got into trouble and spent a year in jail in Florida" — "trouble," in this case, a euphemism for "pleaded guilty to soliciting a minor for prostitution and was given a sweetheart plea deal from the man who would go on to be President Trump's Secretary of Labor."
Brockman went on:
Last time I visited his house (the largest private residence in NYC), I walked in to find him in a sweatsuit and a British guy in a suit with suspenders, getting foot massages from two young well-dressed Russian women. After grilling me for a while about cyber-security, the Brit, named Andy, was commenting on the Swedish authorities and the charges against Julian Assange.




"We think they're liberal in Sweden, but its more like Northern England as opposed to Southern Europe," he said. "In Monaco, Albert works 12 hours a day but at 9pm, when he goes out, he does whatever he wants, and nobody cares. But, if I do it, I'm in big trouble." At that point I realized that the recipient of Irina's foot massage was his Royal Highness, Prince Andrew, the Duke of York.
It's unclear who the two women were, but the scene has troubling parallels with the accounts of many of Epstein's victims, who say they were lured into the financiers home under the pretense that they would be performing massages on him.
This particular interaction, Brockman says, took place just a week before the New York Post ran pictures of Epstein and Prince Andrew walking in Central Park together, pictures that would eventually lead the Prince to step down as the U.K.'s trade ambassador.
This anecdote is the latest in a series of unsettling reports of Prince Andrew's close relationship with the accused sex trafficker. In a 2015 lawsuit, one of Epstein's accusers, Virginia Roberts Giuffre, claimed the financier forced her to have sex with the prince on three separate occasions when she was 17. A photo from the suit shows the prince with his arm around the waist of the teenage Giuffre.
Recent video from the MailOnline also appears to show the prince hanging out at Epstein's mansion and waving good-bye to a young woman leaving the property.
Both Prince Andrew and Buckingham Palace have issued repeated denials that he knew anything about Epstein's criminal affairs.
Morozov, for his part, declined to meet with Epstein, telling Brockman in the email, "I have zero interest in meeting billionaires," to which Brockman replied: "A billionaire who owns Victoria's Secret plus a modelling agency is a different kind of animal."
"'A billionaire who owns Victoria's Secret plus a modelling agency' --> one more reason to stay away actually," concluded Morozov.