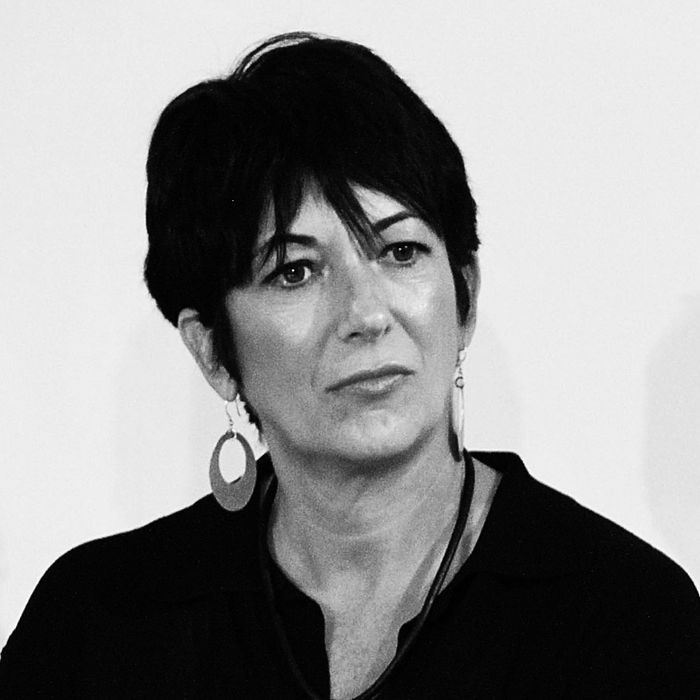 Ghislaine Maxwell.
Photo: Laura Cavanaugh/Getty Images
In the past few years, multiple women have come forward to accuse Jeffrey Epstein of sexually abusing them in his alleged child-sex-trafficking ring. Now a chilling new report from the New York Times turns its focus toward "the sisters who first tried to take [him] down" in the late '90s: Maria and Annie Farmer, whose repeated attempts to speak out about Epstein's alleged behavior fell on deaf ears. On Monday, at long last, the women were given the opportunity to detail the physical and psychological abuse they claim they suffered at the hands of Epstein and his alleged madame, Ghislaine Maxwell. Their accounts are as disturbing as expected.
Maria's introduction to Maxwell and Epstein starts out, as many of their alleged victims' do, in a seemingly innocuous way. In 1993, she moved to New York to study at the New York Academy of Art, where her paintings of nude figures and young children caught the attention of Epstein and Maxwell. The next year, Epstein hired her to acquire art for him and to work the entrance at one of his rented townhouses; then, in 1995, she introduced her younger sister, Annie, to Epstein and Maxwell, as they'd promised to help her get into college. But that façade of innocence didn't stay up for long.
In the report, Maria claims that Maxwell — who has been accused of coercing and grooming underage girls into Epstein's sex ring — would go looking for young girls for Epstein, whom she referred to as "nubiles." She also claims that in 1996, at Epstein's estate in Ohio, Epstein and Maxwell groped her so violently that she thought they were going to rape her, and that she later learned that they had groped Annie as well. Furthermore, after she fled the estate and returned to New York, Maria says that Maxwell threatened to burn her art and ruin her career.
In one particularly chilling anecdote, Maria recalls Maxwell even threatening her life. In 2003 — years after Maria says she notified police departments and the FBI about Epstein's alleged behavior and Maxwell's art-related threat — the sisters spoke to Vanity Fair about their experiences with the billionaire sex offender. Though Vanity Fair did ultimately run a piece, it focused on Epstein's finances and contained no mention of the Farmers. Nevertheless, Maxwell allegedly learned that the sisters had given detailed interviews to the publication, compelling her to make a veiled threat against Maria.
"Better be careful and watch your back," Maria recalls Maxwell telling her. "I know you go to the West Side Highway all the time. While you're out there, just be really careful, because there are a lot of ways to die there.'"
In the weeks since Epstein was found dead by apparent suicide in his jail cell, Maxwell has come under increased scrutiny. (She has also, after maintaining a low profile for years, been found.) While Maxwell has repeatedly denied any wrongdoing related to the Epstein case and has never been charged in connection with it, Attorney General William Barr, who is leading a federal investigation with the Justice Department, has said that "any co-conspirators" of Epstein's "should not rest easy."
But despite the disturbing allegations that have been mounting against Maxwell, some prosecutors and legal experts don't expect her to be convicted. If prosecutors had enough evidence against any of Epstein's alleged co-conspirators, one former federal prosecutor told USA Today, it's likely that they would've already charged those individuals. Therefore, experts suspect that law enforcement lacks sufficient proof to successfully indict members of Epstein's inner circle, including Maxwell.
"The bottom line is that prosecutors would need to prove that Maxwell knew Epstein abused the girls and that he used force, threats of force, fraud, or coercion to do so," Renato Mariotti, a former federal prosecutor, writes in Politico. "That isn't as easy as it sounds, particularly if Epstein's estate pays for Maxwell to have a top-flight legal team."